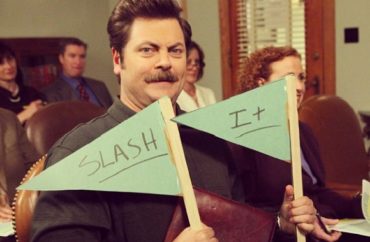 $800,000 is a good start, but more can be done
The University of Nebraska-Lincoln is considering a $800,000 "diversity and inclusion" cut to help alleviate a pending budget deficit, a positive step toward getting rid of all woke spending.
"UNL's Office of Diversity & Inclusion will be restructured to primarily support university-wide priorities and initiatives with a greater focus on DEI efforts occurring at the college and unit level," Chancellor Rodney Bennett wrote to the Academic Planning Committee on Nov 8.
A total of $12 million in budget cuts are currently planned, though more could be on the horizon. Cuts in administrative overhead were also proposed.
The university should be bold and slash DEI spending to the bone.
DEI officers have also been proven to be futile in stopping antisemitism on campus, likely because many DEI staffers are pro-Hamas and anti-Israel.
The university currently employs a "vice chancellor for diversity and inclusion," a "director for faculty diversity and inclusion," a separate "director of faculty engagement and well-being," and an "assistant vice chancellor for inclusive leadership and learning," along with other administrators. The office also employs twelve support staffers.
Another good DEI place to cut would be the Gender and Sexuality Center. Initiatives like these promote the lie that men can become women and that it is beneficial for individuals confused about their genders to get injected with hormones and have reproductive organs removed.
The center employs a director, two assistant directors, and nine office staffers.
The sexuality center runs the Lavender Closet, a room that provides "identity affirming clothing and accessories" to students confused about their gender. "Identity can refer to a lot of things, including sexual orientation, gender identity, cultural heritage, and much more," the center explains. "We hope to have clothing and accessories that fit students' identity across the spectrum. While clothes can be gender affirming, we will have lack-of-gender/agender styles available as well."
Republicans in the state can effect change through massive budget cuts to the University of Nebraska system as long as woke spending continues to occur at its campuses. Nebraska Governor Jim Pillen is a former UN regent and is a critic of critical race theory as well.
Gov. Pillen and Nebraska Republicans should also use the budget process to eliminate silly degrees that promote falsehoods about gender, like the LGBTQ/sexuality studies minor (along with the entire gender studies department).
"Our interdisciplinary program allows students to study diverse populations and communities whose voices have long been neglected, gain a wider perspective about current debates (such as same sex unions and reproductive rights), and study sexuality in all its varieties," the department states.
Cutting woke programs and courses, like "Psychology of Diversity," would be a great start to reorienting the university, saving money, and respecting taxpayers.
MORE: WVU DEI chief rakes in big dollars while university faces budget deficit
IMAGE: Parks and Recreation/YouTube; Pinterest
Like The College Fix on Facebook / Follow us on Twitter