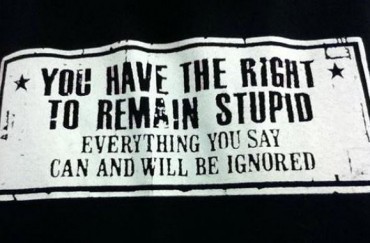 Beginning July 1 of this year, the University of Pennsylvania will cease recognizing students' academic achievements via Dean's List designations.
According to Interim Provost Beth Winkelstein and Vice Provost for Education Karen Detlefsen, the change comes from "the shared belief that a Dean's List designation does not reflect the breadth and evolution of students' academic achievements over the course of their education."
Penn Undergraduate Assembly minutes from September of last year state that deans cited the "reduction of emphasis on grades," that Dean's Lists are "not as rare as one might think" and that "many […] peer institutions" no longer have Dean's Lists as reasons for the decision.
The change will not affect Latin Honors and individual school and department awards.
Students need a 3.7 cumulative GPA or higher to qualify for the Dean's List at Penn.
The Daily Pennsylvanian reports that Penn's move was "the culmination of several years' worth of extensive conversations across the Penn community, including with student leaders."
Undergraduate Assembly Speaker Xavier Shankle said that while the decision "may seem 'shocking on the surface,' [it] serves as an indication that Penn is 'consciously thinking' about how to reduce academic stress for students."
MORE: University to create equity-based honors program for students of color
"Whether or not removing dean's list is the best way to remove or reduce academic stress … is something still to be determined," Shankle said, adding that the issue was centered around "finding a balance" between maintaining Penn's academic rigor while promoting academic wellness.

While Shankle said that some students may experience an "adjustment period" without the dean's list each year, he added that it could be beneficial in the long term for promoting "learning for the sake of learning." …

"[But … ending the dean's list] takes away a chance for students to receive recognition for their achievement," College junior and second-year UA College Representative Charlie Schumer said. "College is really hard, and I think it's worthwhile to acknowledge the effort that people put in."
Schumer added that continuing Latin Honors and individual department awards is "insufficient" — it is "important to acknowledge the effort that students put in on a yearly basis, and that the dean's list recognized improvement in academic standing."
In 2020, 250 students signed a petition calling on Penn administrators to reinstate a COVID-induced Dean's List moratorium. "The removal of Dean's List for the 2019-20 academic year would be a great disappointment to Penn students who have dedicated efforts to their academics in these difficult times," the petition reads.
MORE: Racial interest groups demand changes to CUNY honors program because it's too white
IMAGE: Chisel Wright / Flickr.com
Like The College Fix on Facebook / Follow us on Twitter