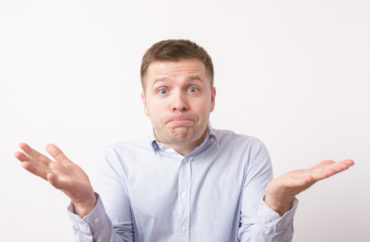 A coalition of City University of New York student racial interest groups have issued demands for change because the school's honors program is too white.
Allegedly.
According to a recent article in The Campus, while students of color comprise some 75 percent of CUNY's population overall, the Macaulay Honors Program is a mere seven percent black.
These disparate statistics, The Campus claims, imply Macaulay "continues to propagate systemic racism and educational inequities."
The "anti-racist, multicultural, and cross-campus student coalition" known as CUNY for Abolition and Safety said "enough is enough" and demanded the honors program reflect all CUNY students, not just "the upper class, out-of-state elites."
Along with anecdotes from minority students alleging instances of discrimination within Macaulay, the coalition issued a set of demands to CUNY administrators:
— Increasing outreach to black and brown NYC high schools by financially supporting the MDI's Guidance Counselor Project.

— Establishing a holistic admissions approach, which includes ceasing acceptance of any form of SAT or ACT tests.

— Incorporating anti-racism training into the new student orientations, which should be led by activists of color.

— Standardizing the curriculum such that it contains diverse voices, texts, and theories (as well as requiring at least one liberal arts class in pluralism and diversity).

— Increasing the hiring of black and indigenous educators and advisors.

— Expanding mental health staff (prioritizing black, brown, and culturally competent counselors) and resources exclusively for BIPOC students.
In response, Macaulay Dean Mary Pearl pointed to the "Diversity Initiative" in which honors program students recruit from high schools. Pearl also said Class of 2025 applicants will have to include a "character reference" which notes their "suitability for a diverse community of scholars that places a high value on appreciation and respect for that diversity."
Be sure to make note how The Campus frames the racial statistics from above: "Students of color" account for three-quarters of CUNY's overall enrollment (21% Asian, 31% Hispanic, and 25% black), but the Macaulay program enrolls a meager 7 percent of black students.
But if the term "students of color" is applied to Macaulay, that demographic actually accounts for 50 percent of its total: 34 percent Asian, 9 percent Hispanic and 7 percent black.
That's quite a difference. No doubt such a visual doesn't well serve CUNY for Abolition and Safety's (and The Campus's) purposes.
MORE: Black group demands Fordham hire more black queer professors
MORE: Black Princeton group makes demands based on anonymous tales of racism
IMAGE: Koldunova Anna / Shutterstock.com
Like The College Fix on Facebook / Follow us on Twitter