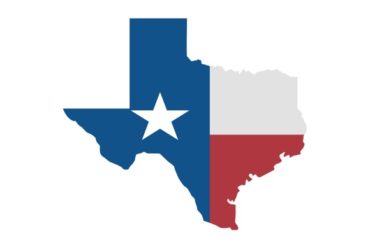 The University of Texas will not change its school song, "The Eyes of Texas," despite student demands that it do so.
In the immediate aftermath of George Floyd's killing, student activists and athletes made several demands including renaming buildings honoring Confederates, "educat[ing] incoming freshmen on the history of racism on campus," and canning the school song, The Daily Texan reported.
UT Vice Provost for Diversity Ted Gordon noted over two years ago during a student government debate on the song that the tune "was first sung and played [in the early 1900s] at a minstrel show which featured performers in black face."
However, he did not advocate changing the song, instead noting it's "definitely about minstrelsy and past racism [but] also definitely about school pride." A student representative agreed, saying "It's meant school spirit for so long that the racist part of the song and the racist foundation isn't really a factor now."
That sentiment has won out. According to Game 7, the university announced Monday "The Eyes of Texas" will remain.
UT President Jay Hartzell said "Aspects of its origin, whether previously widely known or unknown, have created a rift in how the song is understood and celebrated, and that must be fixed.  It is my belief that we can effectively reclaim and redefine what this song stands for by first owning and acknowledging its history in a way that is open and transparent."
Regarding the decision, UT football player Caden Sterns tweeted out "I'm not disappointed, I'm understanding on people's perspectives on what the song means to them and I get it both sides." Sterns' teammate DeMarvion Overshown tweeted "We Are One" in response to Hartzell's message.
The reluctance for further protest likely is due to the university agreeing to several of the student/athlete demands, including the renaming of the Robert L. Moore Building and putting up a statue commemorating Julius Whittier, UT's "first Black letterman."
UT also agreed to change the name of Joe Jamail Field to honor (black) pigskin greats Earl Campbell and Ricky Williams.
Texas football coach Tom Herman said his players and others students "will forever be known for being responsible for tangible, positive change on our great campus. Today is a great first step."
Read the Game 7 and Daily Texan articles.
MORE: Harvard alters school song due to diversity concerns
MORE: Your school's fight song is not exempt from public disclosure law
IMAGE: Denys Holovatiuk / Shutterstock.com
Like The College Fix on Facebook / Follow us on Twitter