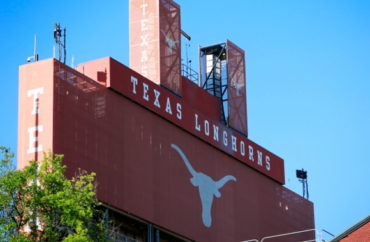 The University of Texas System this week suspended the launch of any new diversity, equity and inclusion programs and initiated the start of an investigation into current ones.
The system, which oversees 13 academic and health institutions across the state, made the announcement in the wake of Texas Gov. Greg Abbott's office earlier this month telling state agencies to stop using DEI policies in hiring, calling it employment discrimination that violates federal and state employment laws.
In a statement Wednesday, UT Systems' Board of Regents Chairman Kevin Eltife said that while system leaders celebrate the notion and promotion of diversity on campus, "DEI efforts have strayed away from the original intent to now imposing requirements and actions that rightfully so has raised the concerns of our policymakers."
One bill under consideration in the Lonestar State would forbid diversity, equity and inclusion initiatives at all public universities in Texas. Another recently proposed bill would forbid biological men from competing in women's sports at Texas colleges and universities.
"Given the clear legislative focus, we have paused any new DEI policies on our campuses and have asked for a report on current policies across our campuses," Eltife stated.
Earlier this month, Texas Tech University announced it would prohibit the school's biology department from using applicants' commitments to diversity, equity and inclusion as a condition of hiring after media coverage exposed the practice.
The Texas Tribune reported Wednesday that Texas A&M also recently "changed its hiring policies. According to an email obtained by The Texas Tribune, the vice president of faculty affairs told college deans late last week that they should consider only a cover letter, resume, personal statement and professional references in hiring."
Currently Texas A&M University faces a civil rights lawsuit that accuses the public institution of creating a program in which scholars of color will be given preferential hiring treatment over white and Asian males.
A white male student has also sued six Texas medical schools that rejected him for admissions but allegedly admitted other students — namely students of color and women — who had lower MCAT scores.
Texas Republican Rep. Carl Tepper, sponsor of the bill seeking to ban DEI in Texas higher ed, told The College Fix in December that DEI programs have proven to be ineffective and are also extremely costly.
"The offices of DEI are really just radical partisan activist offices on college campuses. And they're expensive," Tepper said.
"The cost of college has been skyrocketing, and parents of state university students don't want their money spent on political indoctrination or party politics or reverse-racism," Tepper said via email. "They want their kids to graduate with skills for a better future."
KVUE Texas reported that Eltife said the board welcomes lawmakers looking into DEI policies and will work with them to that end.
Like The College Fix on Facebook / Follow us on Twitter