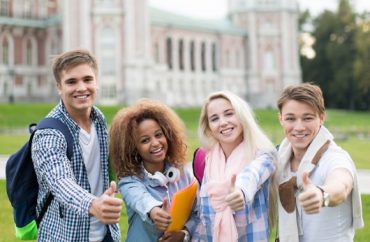 Campuses can mandate the COVID-19 vaccine for now, but cannot require proof of vaccination
Indiana Attorney General Todd Rokita told officials at Purdue University and Indiana University that they could not require students to show proof of vaccination against COVID-19.
The state recently passed legislation that would prohibit vaccine passports by units of government, but a dispute had begun over whether that applied to universities as well.
"Although it is not necessarily contrary to (House Enrolled Act 1405) to require the COVID-19 vaccine for students and employees, requiring them to provide proof of it is in clear violation of the statute," Rokita said in his letter.
Purdue University has a mandate for "certain optional activities," Rokita said. Its current vaccine FAQ said the university "strongly encourages all Boilermakers to receive the vaccine as soon as they are eligible." I could not locate a copy of any vaccine mandate for any activity for Purdue.
"Students have the choice whether to vaccinate or be tested regularly; even if they are vaccinated, they can be tested if they do not want to show proof of vaccination," Rokita explained. "Purdue seems to be using a procedural loophole by not technically requiring the vaccinated student to produce the immunization record."
IU's requirements do violate the law, the attorney general said, because it requires all staff, faculty and students to show proof of vaccination.
"The new law also does not prevent universities, or any other entity, from requiring vaccination as a prerequisite for attendance to a function, employment, or other program or activity," Rokita said. While the university can mandate vaccination, under the current laws, it cannot require anyone to prove they have been vaccinated.
Indiana University "unquestionably violates the new law by requiring its students, faculty, and staff to show proof of immunization as a condition of continued attendance or employment," the AG concluded.
More than 9,300 people have signed a Change.org petition that calls on IU to end its vaccine mandate.
MORE: Experts disagree on legality of COVID vaccine mandates
IMAGE: AboutLife/Shutterstock.com
Like The College Fix on Facebook / Follow us on Twitter