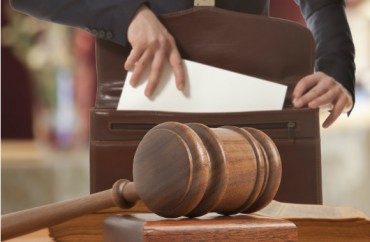 Some universities show inconsistencies surrounding COVID vaccine mandates
Universities have announced plans to require students to get the COVID vaccine to return to in-person learning in the fall.
But legal experts disagree about the legality of the mandates.
"HIPAA restricts their authority to require disclosure of health details," Robert Destro, a law professor at the Catholic University of America, told The College Fix in an email. "There may also be [Americans with Disabilities Act] issues for those whose health would not permit vaccination, and religious freedom issues for those with moral issues with either taking a vaccination or in the manner in which it was produced."
He also highlighted that the vaccine might not be as helpful for college students, given that their age group is less prone to catching the coronavirus and because hospitalization rates are declining.
Destro said that the law would be on the side of students who wish to take on their universities in a legal battle.
"There is nothing in law, or in the contract that defines the rights and obligations of both parties, that would authorize such a mandate," Destro said. "Perhaps a Board of Trustees might impose a mandate, but it will be challenged immediately and rightly so."
"Last time I checked, each of us has the right to privacy, to bodily integrity, and to make an informed consent before undergoing any invasive medical intervention," he continued.
"COVID-19 did not rewrite the U.S. Constitution, the state constitutional provisions or the many laws and norms of medical ethics that guarantee both of these rights," the religious freedom scholar said.
Public interest law professor disagrees, but urges caution
However, another DC law professor said that universities could have the legal authority to do so but university officials must be careful in their approach.
George Washington University Law Professor John Banzhaf said that universities are well within their right to mandate COVID-19 vaccinations and that students do not have much of a basis for declining such a requirement.
Banzhaf compared the rights of schools mandating vaccines to that of them requiring social distancing and mask wearing over the past year.
Banzhaf highlighted that colleges and universities already require vaccinations in order to enroll, even though they are not imposed in emergency situations. However, he did say that COVID vaccine requirements should still adhere to laws, as well as safety guidelines, and that schools should inform students early to give them ample time to receive the vaccine.
MORE: Cornell mandates COVID vaccine
"Any process for checking or verifying vaccination status should be fair and reasonable, especially foreign; perhaps meeting Due Process and/or Fundamental Standards," he told The College Fix in an email.
"Springing at last minute may violate fundamental fairness and public policy," he continued.
Dorit Reiss, law professor at UC Hastings College of the Law, reiterated Banzhaf statements of the schools' legal basis for mandating vaccines, pointing out that vaccine mandates have been done in the past.
"When students enroll in a university, they accept its rules," Reiss told The College Fix in an email. "That means that unless a student has a legitimate exemption under that university's rules, choosing not to comply with a rule – such as not getting vaccinated – may mean they face consequences."
Reiss often studies tort laws and vaccine exemptions according to her university bio.
"The consequences may go as far as revoking enrollment, or may be less," Reiss said.
Universities decline comment on legality of policies
The Fix reached out to a handful of universities who have announced vaccine mandates, but many declined to answer or ignored questions.
Rutgers and Syracuse University officials did not respond to requests for comment from The College Fix about their institution's student vaccine policy and the legality of mandating vaccines.
American University has said that while students are required to receive the vaccine, faculty and staff are not. Students are still expected to continue wearing masks as well. "Further work is underway to determine if there will be a COVID-19 vaccination requirement for faculty and staff," the university's policy said.
"All students who come to campus for any reason in Fall 2021 must be vaccinated against COVID-19," American's vaccine requirements said.
"We continue to strongly recommend that all AU faculty and staff get immunized against COVID-19 at the earliest opportunity," its announcement said.
The university declined to comment on its mandate.
Sandra Rodriguez, a public relations manager for the private D.C. university, told The College Fix in an email that the school would not be able to respond to the questions posed about legal concerns regarding mandated student vaccines.
Not all universities are requiring the vaccination of their students.
When asked about their student vaccine policy and any legal concerns they may have as a result, Mercer University, a private college in Macon, Georgia, told The College Fix in an email that it does not expect to require COVID vaccinations but that it will continue to monitor the situation.
MORE: LA school district sued over vaccine mandate
IMAGE: Andrey Burmakin/Shutterstock
Like The College Fix on Facebook / Follow us on Twitter