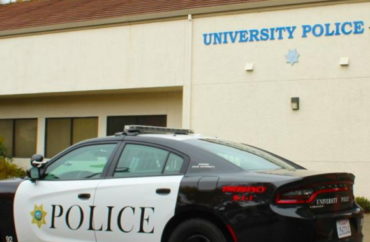 Discovery of two ropes 'fashioned' into nooses at Sonoma State University triggers uproar
Sonoma State University's Police Department is investigating the discovery of two ropes on campus two weeks apart that it states were each "fashioned into a noose," but the department declined to release any photos.
In an emailed statement to The College Fix on Tuesday, Chief Nader Oweis said the photos are part of an investigation and will not be released at this time. The Fix had asked for photos of the ropes.
"As to any images, we will not release any other information as this is an ongoing record, they are part of the investigative record and they are evidence," Oweis said via email.
The first incident was May 2.
"University staff located a barbecue grill that had been pushed into the pool. Attached to the barbecue grill was a rope, with the loose end of the rope fashioned into a noose and left hanging on the pool's accessibility lift," a police bulletin stated.
The second rope was reportedly found May 13. Once again, police alerted the campus community that university staff had found a rope "fashioned as a noose" hanging inside a classroom.
Both bulletins note the ropes were found by university staff, but do not identify the employees nor provide any pictures or further context. The bulletins also note there are no suspects at this time.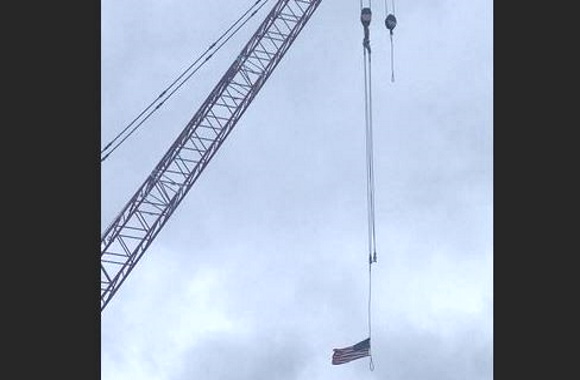 Previously, The College Fix has reported that, often, ropes found on campus that appear to be nooses are misidentified. For example, they have turned out to be hung ornaments, fishing knots, a cowboy costume's lasso, remnants of paper lanterns, shoelaces, and a rope on the ground.
In May 2021, Central Connecticut State University apologized for and took down a standard steel cable loop hanging from a crane at a construction zone because some observers said it looked like a noose.
Most famously, a rope found in Garage 4 of the Talladega Superspeedway several years ago was tied like a noose even though it had long been used as a garage door pull down mechanism.
FOX KTVU reported that after interviewing several Sonoma State students on campus that the "first incident was pretty much discounted by the student body as a prank."
When asked by The College Fix, Chief Oweis declined to speculate as to whether either of the ropes could have been mistaken for a noose or possibly a hoax.
"I don't want to speculate as to whether or not this was a hoax, as we take these two incidents seriously," he said via email.
The two alleged nooses caused an uproar on campus.
Sonoma State Provost Karen Moranski and Chief of Staff Jerlena Griffin-Desta sent an email to faculty, staff and students condemning the two "nooses" as hate and inviting them to participate in a May 17 "CommUnity Walk: Hate Has No Place Here" event.
"Two nooses in two weeks are not a coincidence," they wrote. "And while UPD continues to investigate, we want to reiterate that such vile gestures of hate and intolerance have no place on our campus or in our campus or local communities."
They noted that the "noose, in particular, has a long history signaling lawless violence and torture of Black Americans throughout this country, and echoes as a threat to a community already subjected to centuries of police and extrajudicial violence, slavery, segregation, daily microaggressions, and incidents of unconscious bias."
But in interviews with KTVU, several students said they don't see or hear anything negative toward black people on campus.
MORE: Noose reported on campus just crane's steel cable loop
IMAGE: Sonoma State University
Like The College Fix on Facebook / Follow us on Twitter