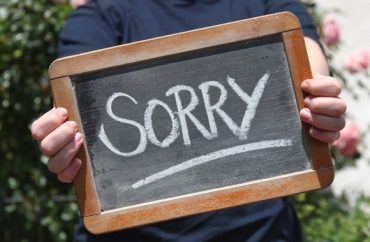 Video clip 'not flattering,' says prez
A university president has apologized after a video clip surfaced of him chugging beer from a beer bong at a university tailgate.
Carlos Vargas, Southeast Missouri State University's president, apologized for the "poor decision" to chug beer from the device, The Kansas City Star reports.
A "beer bong" is a method by which drinkers can quickly consume large amounts of alcohol. The booze is poured into a funnel, after which the drinker chugs it from a rubber tube extending beneath the funnel.
Vargas said that beer bongs are "normally associated with excessive or binge drinking, which is conduct I do not condone," The Star reported:
"The above action projects an image that I am not proud of, is not flattering, and certainly not expected from the president of Southeast Missouri State University."

In the video, Vargas is seen kneeling on one knee while someone off-camera holds the long funnel while he takes a drink. People are heard cheering him on and three women film Vargas on their cell phones.

"Dr. V you rock! That's my university!" one guy yells out.

It's all over in less than 10 seconds.
In his apology Vargas wrote: "I can assure you this will not happen again."
Beer bongs were briefly a topic of national attention in 2006, when Senator John Kerry was offered one at an Iowa State University football game. Kerry declined the use of the bong. "Actually, since we were in Iowa, it was probably filled with ethanol," Kerry's spokesman said at the time.
MORE: Researcher given $5 million grant to discover frat boys drink more than their classmates 
IMAGE: Bjoern Wylezich / Shutterstock.com
Like The College Fix on Facebook / Follow us on Twitter