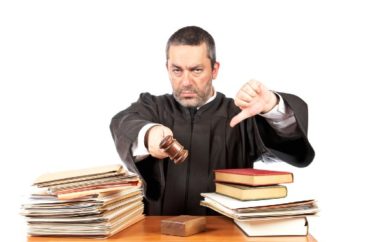 Accuser's medical exam not included in report against accused student
A federal court has said an expelled student can argue that the University of Denver discriminated against him based on sex.
The 10th Circuit Court of Appeals ruled on June 15 that John Doe "has provided sufficient evidence for a jury to decide whether the investigation into allegations and subsequent disciplinary action discriminated against him because of his sex."
The court reversed a lower-court decision that said Doe's expulsion did not constitute sex-discrimination. Doe's accuser, Jane Roe, had sex with him and only later, after talking with friends, reported it as sexual assault. But that's not the first time school officials have treated a female's complaint more favorably than a male student's, the court said.
The University of Denver has an inferable history of anti-male bias in its investigation of sexual misconduct cases, the 10th Circuit Court found in its remanding of a lawsuit back to the district court.
The university, by contrast, argued that it is not biased for or against males or females as such, but that its sexual assault investigation and judicial process may just be tilted against the accused — thus using a sex-neutral classification to avoid liability under Title IX sex discrimination law.
The 10th Circuit rejected this argument outright, ruling that all the procedural deficiencies in the misconduct investigation favored the accuser, "despite substantial reasons to discount her allegations."
Doe's attorney provided sufficient evidence to suggest a history of anti-male bias by university officials.
University officials ignored complaints from male students
University administrators failed to investigate 21 complaints brought forward by men between 2016 and 2018. In contrast 105 complaints were forwarded by women — 14 of which were investigated. Because university administrators have control over which complaints it investigates, the panel found that anti-male bias could be affecting the outcomes of its response to male-submitted complaints.
Andrew Miltenberg, Doe's attorney, told The College Fix in an email that his client wants "an acknowledgement of the truth" from DU "that he did not assault" his accuser, and that the university's investigative procedures that found otherwise were "biased, deficient, and defective."
Miltenberg added that "while it is doubtful that John Doe can ever truly be made whole again, a reversal/expungement of his records coupled with monetary compensation may at least help him to begin the healing process."
"It is important to note that the appellate court has not made a ruling on the merits of the case, but rather the previous ruling by the trial court," an unsigned email from university media relations said. The private university did not provide further comment.
Accuser's friends told her she was sexually assaulted
The accuser in the case, referred to as Jane Roe, was a former sexual partner of Doe, starting in 2016. The two had a relationship where the boundaries between romantic partner and friend were unclear to either party. One morning, Roe claims, the two had sexual intercourse without her consent — though she later told a friend that the two merely had sex and gave conflicting accounts of the incident.
Days later, Roe could not make a decision about whether she was sexually assaulted. She told Doe that she was "letting other people tell" her whether she was assaulted. Doe responded, "oh my god [Jane], there's a difference between regret and assault."
Weeks later, Roe, upset that Doe kept talking to others about the alleged incident, filed a complaint which launched an official investigation.
Doe participated in a requested interview and gave the university a list of five witnesses to his account. DU refused to interview them. Meanwhile, 11 of Roe's proposed witnesses were interviewed.
After the university released its preliminary report, in which Doe was first made aware of the specific allegations against him, the university agreed to interview one of his proposed witnesses: his psychologist, Mary Bricker.
Shortly after the interview, Bricker saw a summary of her statements and sent a letter to DU expressing her concerns about the investigation's integrity. She claimed the investigator "made up her mind already about what she th[ought] took place." Bricker's concerns were left out of the final report.
While Roe had a Sexual Assault Nurse Examiner's report done after the incident, she refused to disclose the medical assessment portion to university investigators.
Instead, she provided images of the bodily injuries she purportedly received after the incident, but refused to provide the attending physician's descriptions of the marks, which included their likely causes. A written statement by Roe about the source of her injuries was also excluded.
Just in: In pathbreaking opinion, CA10 reverses district court, denies summary judgment to @UofDenver in acc'd student TIX appeal.
This is the first appellate decision where an appeals court issued a favorable SJ opinion to an acc'd student. pic.twitter.com/E4moBjSSJj

— KC Johnson (@kcjohnson9) June 15, 2021
In August 2016, a final report concluded that Doe likely had non-consensual sex with Roe. Its findings were used as the basis to expel Doe from the school.
Doe, who originally filed suit in 2017, claimed that the university, motivated by anti-male bias that pervaded its sexual misconduct investigation, violated Title IX's sex discrimination clause and his due process rights. The district court denied his claims and concluded that DU's policies were biased against all accused individuals.
Doe's attorneys showed how university employees "faced considerable external pressure to pursue female claims of sexual assault," that a statistical disparity existed between male and female sexual misconduct complainants, and that the university changed it's procedures for handling such cases by distancing itself from protecting of the rights of the accused.
The ruling pointed to examples such as conducting interviews with the eleven witnesses proposed by the accuser, but only with one out of the five proposed by Doe.
The investigators explained that "[d]ue to the duplicative nature of the information that [these] individuals were expected to provide," they refused to interview all of Doe's witnesses. "Yet the same could be said for Jane's eleven witnesses that investigators opted to interview," the 10th Circuit said.
University officials looked past accuser's inconsistencies
The circuit court also found that the university ignored, downplayed and misrepresented inconsistencies in Roe's account of the alleged sexual assault. For instance, the final report from 2016 states that six witnesses proposed by Roe substantiated her account of the events. Yet in reality, only three interviewees did. DU later acknowledged the error.
Other inconsistencies include the alleged dates of the incident. The accuser "told some people the assault happened on Friday night and others that it happened on Saturday morning," the ruling said. "She told some people that she woke up to John fondling her, others that she woke up to him engaging in intercourse, and others still that the two agreed to have sex."
None of these discrepancies were mentioned in the final report.
"Neither does the report discuss any of Jane's potential motives for making a false report," the ruling noted in reference to Roe's questionable complaint filing. It also took into account Roe's refusal to offer the full SANE medical report on her injuries, an incomplete report which the investigation "put a lot of weight on."
"While a one-sided investigation, standing alone, might only raise a reasonable inference of anti-complainant bias," the court said, "where there is a one-sided investigation plus some evidence that sex may have played a role in a school's disciplinary decision" a jury should be allowed to hear arguments for sex discrimination.
MORE: Judge orders UConn to pay $63,000 to kangaroo court victim
Like The College Fix on Facebook / Follow us on Twitter