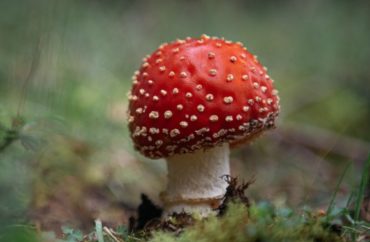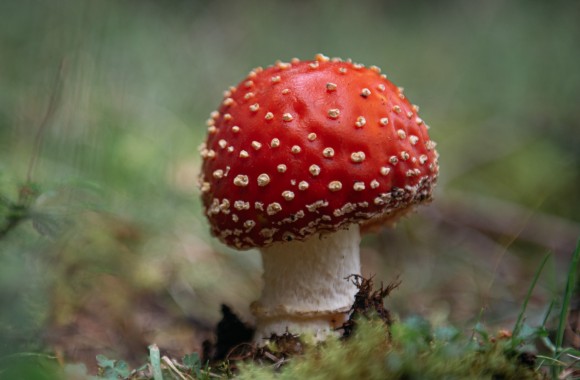 Asked drug users if drugs make them feel better
Ohio State University is touting a study co-authored by one of its professors that claims that the use of psychedelic drugs such as "Magic Mushrooms," LSD or Ecstasy can lessen trauma from racist events.
"A single positive experience on a psychedelic drug may help reduce stress, depression and anxiety symptoms in Black, Indigenous and people of color whose encounters with racism have had lasting harm," Ohio State said in a news release on December 28.
"The participants in the retrospective study reported that their trauma-related symptoms linked to racist acts were lowered in the 30 days after an experience with either psilocybin (Magic Mushrooms), LSD or MDMA (Ecstasy)."
Researchers on the study include Alan Davis, a social work professor at OSU, and Yitong Xin, a doctoral student in the public university's social work program.
The research is "funded by the University of Ottawa, the Canada Research Chairs Program and the National Institutes of Health," according to the news release. Monnica Williams, a professor at the University of Ottawa, co-authored the paper with Davis.
Additional authors include "Nathan Sepeda of Johns Hopkins; Pamela Grigas and Sinead Sinnott of the University of Connecticut; and Angela Haeny of Yale School of Medicine."
MORE: New UC Berkeley center will train 'psychedelic guides'
The researchers surveyed 313 participants who said they had experienced racial discrimination. However, the researchers did not then give the participants a psychedelic drug.
Instead, the survey relies on the memory recall of the participants and asked them to report if they had both experienced racial discrimination and if they had "relief from the challenging effects of racial discrimination," according to the paper published in Drugs: Education, Prevention, and Policy.
"The researchers noted in the paper that the study had limitations because the findings were based on participant recall and the entire sample of recruited research volunteers had reported benefits they associated with their psychedelic experience," the Ohio State press release said. This means "it cannot be assumed that psychedelics will help all people of color with racial trauma."
The researchers said in the conclusion of their paper:
Our study shows that psychedelics can ameliorate symptoms of racial trauma, and several psychedelics seem equally effective for this task. As long as discrimination exists, there will be a need for effective treatments to help people suffering from racial trauma. The next important step in this work is to conduct clinical trials to determine if the results of this investigation would be replicated in a controlled setting. Due to the pervasive nature of racism, developing effective approaches to addressing racial trauma should become a priority, and psychedelics are a promising avenue.
IMAGE: Jaccob Mcckay / Unsplash
Like The College Fix on Facebook / Follow us on Twitter