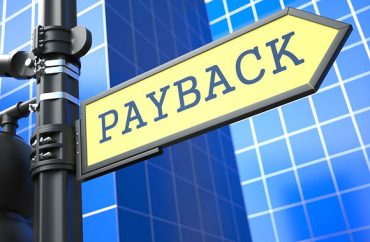 Its diversity efforts 'rely heavily on symbolism'
Apparently we aren't the only ones who question the value of women's and gender studies.
A jury is considering whether the University of Michigan discriminated and retaliated against Asian-American husband-and-wife faculty who were trying to expose "discrimination and inequity" in their department, MLive reports.
One of the allegations: The university took away lecturer Emily Lawsin's American culture classes and forced her to teach women's studies as retaliation when it extended her contract for five years. The university initially didn't renew her contract last year.
Her husband Scott Kurashige resigned in 2014, following what he calls a "constructive discharge" as a tenured professor and director of the Asian/Pacific Islander American Studies Program. He now teaches at the University of Washington-Bothell.
Kurashige's constructive discharge followed the "discriminatory and hostile treatment" from American Culture department leaders, in response to his "continued pursuit of exposing discrimination and inequity" in the department and College of Literature, Sciences & the Arts. Their lawsuit is seeking reinstatement of his two positions among other things.
The couple claims that the university's diversity efforts "rely heavily on symbolism," explaining the flight of faculty of color for the past two decades.
The couple was responsible for setting up the program that Kurashige directed. They claim "no less than 20" full-time faculty of color left the university between 1997 and 2016 because of tenure denial or racial bias:
Since 2014, the lawsuit states administrators in the Department of American Culture, including former chairwoman June Howard, silenced reports of racial climate and discrimination problems by students and faculty members. Kurashige also alleges several complaints he filed with UM's Office of Institutional Equity resulted in no investigations or corrective actions being taken.
The College of Literature, Sciences & the Arts also rewarded the "personal favorites" of leadership with boosted salaries and shielded "department chairs who discriminate" from scrutiny, they claimed.
Kurashige was removed as director in December 2013, and he brought "an extensive report detailing alleged bias, discrimination and procedural violations" to Howard, then the new department chair. She told him months later that he was the subject of "secret complaints" and that she had judged he acted in "a bullying manner."
The university's lawyer told the jury that Kurashige had "combative" interactions with department leaders, and that his "management style" and perhaps his personality were not collegial enough: "He had to get his way about everything."
MORE: UMich has spent $2.25M on lawyers in two kangaroo court lawsuits
IMAGE: Tashatuvango/Shutterstock
Like The College Fix on Facebook / Follow us on Twitter