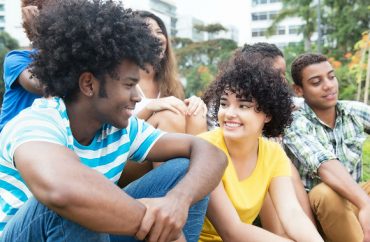 Program will 'address the specific needs' of black students
The University of San Francisco this week is scheduled to host a segregated orientation dedicated to black students, a program that takes place in addition to its standard welcoming activities for all students.
The Black Student Orientation is slated for  Aug. 18, the day prior to the university's New Student Orientation.
The day-long event–billed as having been "designed by Black students, faculty, and staff to welcome new Black students to the USF Black Experience"–will "address the specific and particular needs of African American/Black students at USF," according to the school's website.
The program includes workshops such as "Community Building" and "Creating a 4 Year Plan."
The College Fix reached out to Kim Harris, assistant director of orientation programs at the private, Catholic institution, to ask if the school provides any other ethnic-based orientation programs.
"Not that I know of," Harris responded via e-mail. "But we do have a mostly first generation [orientation] program…This group is comprised mostly of students of color."
Harris told The Fix that the Black Student Orientation is being run by Dr. Ja'Nina Garrett-Walker, an assistant professor in the department of psychology at the university.
The Fix reached out repeatedly to Garrett-Walker for comment regarding the history of the Black Student Orientation, as well as for elaboration on the "specific and particular needs of African American/Black Students at USF." Garrett-Walker did not respond.
Garrett-Walker has a history of activism at the University of San Francisco. In 2014, she implemented a campus-wide campaign called "Check Your Privilege," designed to raise awareness of social inequality and privilege.
The campaign defined privilege as "unearned access to social power based on membership in a dominant social group." Participants were encouraged to sport t-shirts that indicated the attributes that applied to them—with permanent markers, they could check off items such as White, Male, Christian, and Cisgender.
One poster associated with the campaign informed readers: "If you're confident that the police exist to protect you, you have white male privilege," while another claimed that the expectation of having holidays off of work denotes "Christian privilege."
On Garrett-Walker's website faculty profile, her research area is listed as "identity development for Black lesbian, gay, bisexual, and transgender adolescents and emerging adults."
Earlier this year, The College Fix reached out to the University of San Francisco for information regarding a "White Privilege Resource Guide" created by the university in the wake of Garrett-Walker's privilege campaign. Following The Fix's inquiry, USF attempted to cover up the identity of the author of the guide.
MORE: Public university offers freshmen of color extra help to navigate college life
MORE: Public university hosts blacks-only student retreat – to promote inclusion
Like The College Fix on Facebook / Follow us on Twitter
IMAGE: Shuttterstock