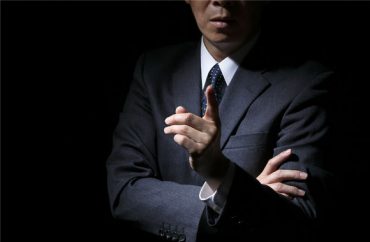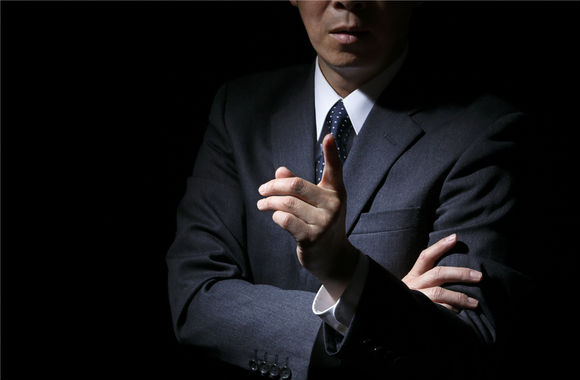 Violates its promises of free expression, and could be legally liable
Does Loyola University Chicago really have nothing better to do than harass student journalists for doing their jobs?
The censorious Catholic university, which once blacklisted a pro-life pregnancy center at the request of pro-abortion students, is peeved that a Loyola Phoenix reporter contacted professors for interviews without going through the public relations office.
Now it's dealing with unwanted public attention from national First Amendment watchdogs.
The Phoenix wasn't chasing some scandalous story – it wanted the input of STEM professors on why Loyola has above-average representation of women who graduate with STEM degrees.
According to an indignant staff editorial in the Phoenix, university spokesperson Evangeline Politis scolded the reporter for "disrespectful and unacceptable" behavior:
As I indicated in my email this morning (attached), I am the first point of contact for the Phoenix for University-related requests. I can get in touch with administration and faculty to answer your questions.
The administration did not demand the media direct all queries to PR even "a couple years ago," according to the staff editorial.
Student reporters were "more than allowed to reach out to professors, administrators, department heads, Campus Safety personnel, heads of facilities and student activities coordinators," usually getting interviews and followups:
Now, we have one point of contact we're allowed to talk to — university marketing and communications (UMC). There's little room to clarify the often-vague language received only via email from Politis and the rest of the UMC team.

"Attribute this to" precedes the name of who we hoped to talk to, followed by a robotic statement perfectly crafted by Loyola's marketing team. That is, if we get a response at all.
The newspaper editors used the worst slur they could imagine on the Loyola administration, comparing it to the Trump administration.
MORE: Loyola cuts off comedian's mic after he violates 'content restrictions'
Loyola cannot technically force the Phoenix or any other news outlet to send queries through the PR office. Its media relations policy only applies to faculty and staff, who are ordered to consult with UMC if they want to generate media coverage or simply receive queries from the media, in order to protect Loyola's "brand."
It also offers them a recorded "Media Training 101" webinar. The Phoenix editorial takes issue with several assertions in this "training," and tells the administration the newspaper doesn't care about its brand. "By muzzling us, you're failing" Loyola's 17,000 students and violating the university's professed Jesuit values.
The Phoenix also published a running list of questions that UMC has not answered, covering crime, tuition increases, political connections and campus police practices. It said it will continue updating the list throughout the year.
The same day the Phoenix blasted the administration for its intimidation, Loyola released a statement claiming the policy was not new (though the oldest archived page is barely a year old):
It's an established way of working between the University and all members of the media—including the Loyola Phoenix—to help facilitate press inquiries. We treat Loyola Phoenix reporters like any other journalists and work to fulfill their requests in a timely manner.
The Foundation for Individual Rights in Education and writers group PEN America warned Loyola President Jo Ann Rooney in a Friday letter that its media relations policy violated the university's "public commitment to freedom of expression."
The policy "effectively mandates the presence of an administrative minder," which runs against its various promises to protect freedom of expression and even the basis of its accreditation, the groups wrote.
MORE: Loyola students perform mock abortions
FIRE and @PENamerican call on @LoyolaChicago to abandon a 'Media Relations Policy' that requires the university's public relations staff to pre-approve any faculty statement to the press — including the student newspaper.https://t.co/IBefswJqfc

— FIRE (@TheFIREorg) February 18, 2019
They cited a state supreme court ruling against another Catholic university, Marquette, for violating its contract with a professor by punishing him for a blog post. "In imposing a system of prior restraints and institutional censorship on its faculty, LUC betrays this commitment [to freedom of expression] in service of its 'brand and reputation,'" the groups wrote.
Its policies also implicitly recognize the rights of students to receive information, yet the literal interpretation of the media relations policy yields "absurd results":
The policy mandates that journalists "must be accompanied by a [LUC] staff member" whenever they are on campus, and defines journalists to include members of the Phoenix. By its terms, the policy would require student journalists to be accompanied by university employees at all times. …

If a student asks a question of a faculty member about the underrepresentation of women in STEM fields, a faculty member could answer. But if that student is also a student journalist, the faculty member would have to receive permission from a public relations official in order to discuss the matter …

And once a member of the media, is a student a student journalist in class, or only when sitting in a newsroom?

These questions are no more absurd than the policy that begs them.
Read the Phoenix editorial, university response and FIRE/PEN letter.
MORE: Court rules Marquette can't revoke academic freedom for PR reasons
IMAGE: NOBUHIRO ASADA/Shutterstock
Like The College Fix on Facebook / Follow us on Twitter