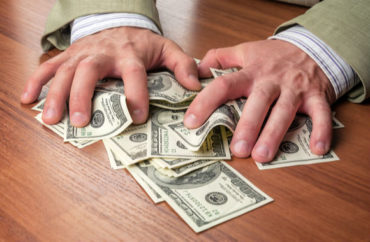 Enormous price tag to higher diversity bureaucrat is 'a sign of commitment to improving campus climate'
A public university in the Pacific Northwest is spending well over a quarter of a million dollars on a new diversity employee in order to "centralize all the diversity units" at the school.
Washington State University will spend $275,000 to hire a new "vice president of community, equity and inclusive excellence," as part of a "concrete step" to address diversity issues on campus.
The whopping price tag was revealed to students during a public forum at which a number of attendees "[reiterated] concerns that current diversity efforts [at Washington State] may not amount to tangible change," according to the school's newspaper, The Daily Evergreen.
Victor Villanueva, the regents professor, told the assembly that he was "hoping that we can actually do something…not just listen to what the concerns are, which tend to be over and over again the same kinds of concerns, when it comes to folks of color in particular."
The new vice president position is meant to effect the "tangible change" many in the Washington State community are after. "Gonzales said this position would centralize all the diversity units and allow Student Affairs to better support all 30,000 WSU students," The Evergreen reported.
The announcement regarding the new diversity position comes, The Evergreen reports, after "leaders of multicultural student groups have negotiated their demands with WSU President Kirk Schulz. These include stricter hate speech policies, cultural competency training, greater faculty and staff diversity, increased support for multicultural programs, expansion of gender-neutral facilities and free feminine hygiene products."
These demands will be implemented by a "committee" specially created for the task, according to Vice President of Student Affairs Mary Jo Gonzales.
MORE: Public university's new diversity officer to earn more than governors, U.S. Congress members
 IMAGE: Shutterstock
Like The College Fix on Facebook / Follow us on Twitter