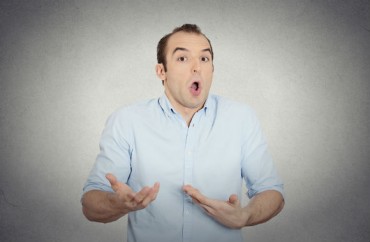 Georgia State Rep. Earl Ehrhart, who holds the power of the purse over public universities in the state, is getting some results from his crusade to protect due process for accused students.
The University System of Georgia Board of Regents voted Wednesday to slightly improve the prospects for accused students in disciplinary proceedings for sexual assault (one policy) and other conduct violations (another policy) across the system.
The changes are described as a streamlining of disparate policies at each institution, and will take effect July 1. Some provisions:
"Institutions may not allow their investigators to train student conduct panels." This appears to be a response to complaints from accused students that investigators are essentially serving as judge and jury, overriding any sort of checks and balances.
"Any party has the right to challenge the involvement of an investigator or decision-maker based on concerns of bias, and the institution must provide a neutral party to review the challenge." Georgia Tech investigator Peter Paquette was accused by students in separate lawsuits of mistreating them during investigations.
"Each party has the right to be heard fully at every stage of the investigation" – the most significant change here is that accused students will be told exactly what they are accused of, a provision that is not common in campus disciplinary proceedings at least pertaining to sexual misconduct.
But otherwise, this is a limited change: Each party can give the investigator "relevant witnesses and evidence" from the outset, and can respond "in writing" to the investigator's final report, but the investigator still has no obligation to consider their witnesses and evidence on an even basis or consider their protests at the end.
Attorneys can now participate "at each stage of the investigation, hearing and appeal … including providing guidance on responses during the investigation and assisting in drafting questions to be asked at hearings" – but no direct questioning at hearings.
The most curious change is that students won't be suspended or expelled without "substantial evidence … to support the finding." This is how the 9th U.S. Circuit Court of Appeals defines it:
Substantial evidence means more than a mere scintilla; it means such relevant evidence as a reasonable mind might accept as adequate to support a conclusion.
Since the regents don't clarify whether they are using "substantial evidence" in the same way, we'll have to speculate.
One example of how this could change a given investigation: A hearing panel evaluating a female student who said she revoked consent to sex with the male she accused – but testimony revealed she made no discernible change to her body language during the act – would probably not be able to conclude he intentionally raped her. They might still say he should have continued to confirm she consented from stage to stage of the act (however poorly defined), but a "responsible" finding could not get him suspended.
The standard of evidence is still preponderance ("more likely than not"), so expect that more accused students will be hit with punishments that are not worth contesting in court, even if they were wrongly decided.
This might be considered a win for schools, though it will certainly prompt outrage from groups that claim to represent "survivors" and have greatly benefited from the accuser-tilted process that is still expected by the federal government.
h/t Ashe Schow
Like The College Fix on Facebook / Follow us on Twitter
IMAGE: Shutterstock