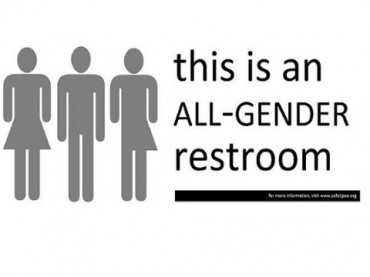 Northwestern University adds to list of more than 150 campuses with gender-open restrooms nationwide
EVANSTON, ILL. – Northwestern University will offer "gender-open restrooms" to its students this fall.
"We are trying to be responsive to the needs of all of our students and to be inclusive," campus spokesman Bob Rowley said in an email to The College Fix. "This is becoming a common occurrence on campuses across the U.S."
At Northwestern, the two sex-segregated bathrooms to be changed will simply have their front door placards replaced to reflect the transition – no major renovations are planned. The bathrooms are located on the third floor of the university's main building that serves as the campus hub.
Northwestern joins the estimated 150 campuses across the nation that now offer some sort of gender-open restrooms, also called gender-neutral, unisex, or all-gender bathrooms, according to a tally by the LGTBQ group Stonewall at the University of Massachusetts-Amherst.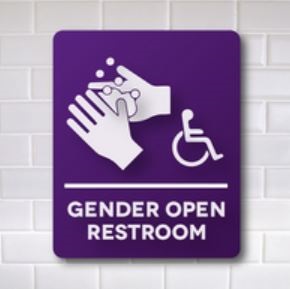 But while advocates convey them as mostly "single-stall, lockable restrooms available to people of all genders," it's clear many are also sex-segregated bathrooms converted to open-gender ones, as is the case at Northwestern.
The concern among some female students who now must share restrooms with anatomically male students is apparently not significant enough to put the brakes on these transitions.
"We received overwhelmingly positive information, and so we went with it," Devin Moss, the director of Northwestern's LGBTQ Resource Center, told the Daily Northwestern. "We didn't really get any major concerns."
According to a survey by the resource center, which occupies the third floor where the new restrooms are located, people who frequent those bathrooms were "mostly comfortable" with the transition, the university states on its website.
The open-gender campus restroom trend mirrors newly approved state laws that force school officials to allow students to use whatever bathroom they prefer, depending on what gender with which they identify, laws most notably found in California and Maryland.
"Certain people feel threatened in single-sex bathrooms based on their presumed sexual orientation rather than gender identity," Stonewall has stated.
"Students have faced gay-baiting comments in our university's sex-segregated bathrooms," the group added. "Men's bathrooms may be particular sites for this sort of harassment because of their image as queer cruising grounds."
Northwestern plans to expand its "inclusive" floorplans.
"Gender open restrooms are also planned for the new parking structure … and the new Kellogg School of Management building," the Daily Northwestern student newspaper reports.
Earlier this month, Illinois State University converted its "all family" restrooms to "all gender" restrooms by changing their signage, "a move Michael Shane McCreery of the school's Office of Equal Opportunity, Ethics and Access said 'evidences the university's efforts to have an inclusive environment,'" the Huffington Post reported.
That article, published July 18 and headlined "Gender-Neutral Bathrooms Are Quietly Becoming The New Thing At Colleges," also reported that disability rights activists have come out in support of gender-neutral bathrooms.
College Fix contributor Dominic Lynch is a student at Loyola University Chicago.
Like The College Fix on Facebook / Follow us on Twitter
IMAGE: Samir Luther / Flickr