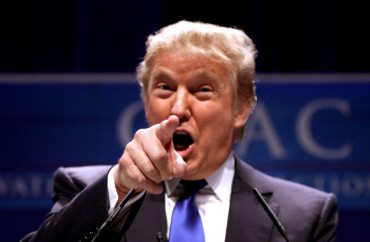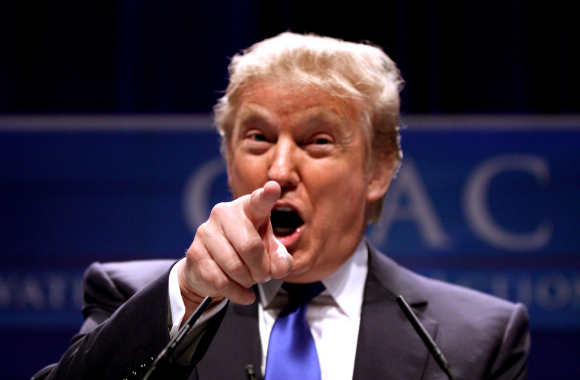 You might have already seen a self-identified Mexican student climbing a "Trump wall" at a University of Washington demonstration by Students for Trump at the UW (STUW) yesterday.
The wall didn't last even 90 minutes – UW police "asked" organizers to take it down, and they did, according to The Seattle Times.
What might surprise you is the president of the university, the daughter of prominent Cuban exiles and special in other ways, is taking potshots at the few openly declared pro-Trump students on her ultra-left-wing campus.
A Trump wall is going up on @UW's Red Square. Crowd quickly forming. pic.twitter.com/69X8VkSe7l

— Katherine Long (@katherinelong) May 9, 2016
Ana Mari Cauce's public Facebook page shows no sign of her political snippiness – neither does her Twitter page – but her Facebook friends get to see her slinging mud at an unpopular minority on campus.
Always inspired by our fabulous students & alums at @UW Office of Minority Affairs & Diversity Spring Celebration! pic.twitter.com/lybUYUJbNY

— Ana Mari Cauce (@amcauce) May 6, 2016
The Times mentioned only Cauce's stated support on Facebook for the pro-Trump students' right to free speech, paired with her criticism of their wall as "offensive" and "demeaning" to refugees. Cauce herself was more off-the-cuff in posts that not everyone could see.
STUW President Chevy Swanson, who helped organize the "Make UW Great Again" event, posted a screenshot of Cauce's friends-only Facebook feed that shows the president celebrating the counterprotesters who blocked the Trump wall.
Cauce herself responded to Swanson after he tagged her in a comment, saying she didn't object to Trump support but the wall itself: "Universities are about breaking down barriers not building them." She could have left it there.
But Cauce couldn't resist another provocation by Swanson.
Cauce's argument boils down to the school didn't take sides when counterprotesters showed up, and because they were "louder," they were justified in drowning out the pro-Trump students' message.
Swanson replied with a pretty good mic drop:
It's a sad day when the president of a university needs her safe space more than the students and has the students create it for her.
Student jumps the Trump wall as retaliation to the Trump supporters.#uw #Trump2016 #antiTrump pic.twitter.com/revp4eaHnm

— Brandon Says Stuff (@O_Oheyder) May 9, 2016
We've reached out to Swanson for more details about STUW's interaction with police and what campus regulation they cited, if any, to get the pro-Trump students to end their demonstration so quickly.
Check out the videos.
Read The Times account of the event and Swanson's commentary from his Facebook page.
Like The College Fix on Facebook / Follow us on Twitter
IMAGE: Gage Skidmore/Flickr