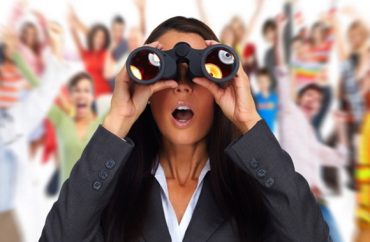 At first glance, the most interesting thing in this Daily Emerald story is an explanation of how a new faculty task force at the University of Oregon will oversee the administration's Bias Education and Response Team.
Take a closer look and you'll realize, if you've read anything about UO's alleged thought police, that the word "Education" is new.
Indeed, in response to the internal campus and national outcry against the Bias Response Team's chilling effects – it apparently investigated the Daily for not writing enough transgender stories – the administration's first concrete change is to the brand.
MORE: Bias team investigates paper for giving 'less coverage' to trans people
The only archived version of the "BERT" webpage shows that the team had already rebranded on July 4. The Daily story, which traces the team's formation to an explosive 1999 classroom incident and a protest that ended with 31 arrests, only notes that the team rebranded "recently."
In a July 11 story, the Daily said the team had also updated its mission statement to emphasize that it responds with "education about current and historical issues surrounding bias."
Faculty Senate President Bill Harbaugh, who publishes the UO watchdog blog UO Matters, also noticed the rebrand in a post on a local reporter's story in The Register-Guard:
Interestingly, it seems that the mere news that Diane Dietz is going to write a story on something is now enough to stir the UO administration to immediate action: they've renamed the BRT the BERT.
Indeed, Dietz's July 3 story refers to the new name, also saying the team was "recently renamed."
MORE: Oregon professors investigate bias team
Perhaps we shouldn't be surprised that the UO administration's first response is cosmetic, and specifically that it chose "education" as a soothing mantra to quell criticism of its in-house Big Brother.
Universities also justify the shabby treatment they give to students accused of anything – but particularly sexual misconduct – by arguing that their adjudication procedures are intended to be "educational," not bogged down by that pesky interloper due process.
Because it's sure as hell "educational" to have your education stalled indefinitely, reputation ruined, earnings permanently degraded, and chance at a happy life with spouse and kids practically obliterated, all because your university judged you "more likely than not" to have acted nonconsensually with a person whose supposedly withdrawn consent was all but imperceptible.
Our only hope: Extended and detrimental media coverage
But in case you're wondering, back to what's new in the faculty effort to rein in the newly educational BERT:
The Daily says the task force will be chaired by professors Chris Chavez (journalism) and Chris Sinclair (math), so you can hope for at least one good data-visualization report, and it will examine
what BERT investigates, what materials it collects, what it does with those materials, whether there has been disciplinary action and what impact BERT has on freedom of speech in the classroom.
One thing that's not going away, sadly, is the bias team itself:
Both sides advocate for some kind of resource for students who feel they've experienced bias. Sinclair said he doesn't expect a complete dissolution of BERT but a more transparent and structured policy.
I don't think that will solve the problem. It's hard to believe that the onetime effort of few faculty and some sneering articles about the crybullies at UO will make the administration any more willing to tolerate misconstrued speech, to say nothing of intentionally offensive speech.
Our only hope for the future may be a precipitous decline in UO's enrollment following extended media coverage of this "national laughingstock," as Dietz's article put it.
MORE: UO prof 'physically abused' over anti-government views fights bias team
Like The College Fix on Facebook / Follow us on Twitter
IMAGE: Shutterstock