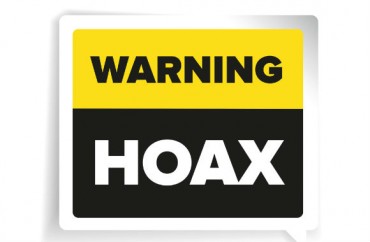 Racist sign that caused outrage was 'a poor attempt at humor,' student claims
An offensive sign posted at a southern university has been revealed as a student's "poor attempt" at a joke.
A "colored" sign placed over a water fountain at the University of North Carolina Charlotte—a callback to the days of racial segregation in which public facilities were separated by "whites" and "colored" designations—was placed there by "a male student" who believed he was engaging in "humor," according to WCNC Charlotte.
The sign caused "a strong response from staff and students alike," leading the student in question to approach school officials and reveal that he had placed the sign as part of "a poor attempt at humor," according to the student himself.
"I am deeply sorry for all that came out of this," the student is alleged to have said.
Philip Dubois, the chancellor of UNC Charlotte,  said in a statement that "there is nothing humorous about what [the student] did" and that "intolerance and bigotry have no place within the inclusive culture we strive to achieve at UNC Charlotte."
The student in question will meet with university officials "to review the incident under the Student Code of Responsibility and discuss how his actions have affected members of our community."
Colleges across the country have seen a number of race-related hoaxes in recent months and years. In May, St. Olaf College was thrown into social turmoil when a racist note appeared on a student's vehicle; that note was later revealed to be a fake. In April, a racist sign hung at the University of Southern California was also revealed to be a hoax.
"[T]here was no intention to hurt anyone or insinuate that UNC Charlotte represented or approved of racist beliefs," the student hoaxer at UNC Charlotte claimed, according to the president. "…I do not support or encourage any racist agendas."
MORE: Fake hate during the 2016-17 school year: a best-of list 
MORE: Anatomy of a hoax: The tale of a fake hate note at St. Olaf College
IMAGE: Shuttertsock
Like The College Fix on Facebook / Follow us on Twitter