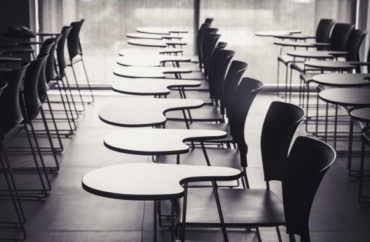 Only five students have enrolled in Bucknell University's new "Introduction to Trans Studies" course.
Ten open slots remain available in the seminar, "and almost certainly that's out of 15," a source from Bucknell told The College Fix, providing screenshots of current course schedule information from the private liberal arts college in Pennsylvania, which began school Aug. 23.
Bucknell University caps its class sizes to between 15 to 35 people, depending on the year of the students. The smaller courses "are intended as seminars primarily for juniors and seniors so enrollment cap is kept low," the source told The College Fix.
Mike Ferlazzo, director of media relations at Bucknell University, told The College Fix that the course has been well received among students.
"The new Bucknell University course the 'Introduction to Trans Studies' explores the gender binary and the relationship between the foundations of our society and gender," the campus newspaper The Bucknellian reported.
The new class is the first transgender studies course in the university's history and is a part of the Women's and Gender Studies Department, it reported.
"Introduction to Trans Studies focuses on questioning the gender binary and also the relationship between the foundations of our society and gender," the Bucknellian reported.
"In the course description the field is described as, 'an interdisciplinary field that explores understandings of sex and gender through the discussion of lived trans experiences and theoretical tools to analyze gender, desire, embodiment, and identity.'"
Introduction to Trans Studies isn't the only social justice course struggling to admit students, according to the campus source. They also claimed multiple humanities courses are struggling to find students.
"Feminist Thought and Action has 14 seats available out of 25; another seminar, Geographies of Identity, has only 2 more students than the Trans course does. Africana Studies has similar problems with enrollments. … One of their Intro to Africana Studies is only half full, two have 5 and 6 students out of 25 seats in each."
Not all of the classes have the same enrollment issues.
Screenshots sent to The College Fix show that at least 10 of the 24 classes in the Women's Studies and Africana Studies department are full. These classes include Intro to Women's and Gender Studies, Race and Sexuality, History of Sexuality and Making Contemporary Africa.
But other classes in these departments, including (Really) Reading Black Plays and Politics of Anti-Blackness, appear to have few students, the screenshots show.
"Typically the more woke the department and its curriculum, the worse enrollments are," the Bucknell source told The College Fix. "English and History, two of the most social justice-y of the established humanities departments, have a lot of trouble filling courses too."
MORE: 'Disheartening' number attend Bucknell 'social injustice' conference; students wonder why
IMAGE: VVT Studio / Shutterstock
Like The College Fix on Facebook / Follow us on Twitter