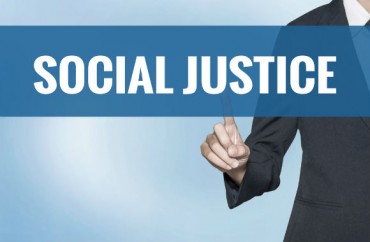 This coming spring semester, a California college's statistics course will make use of social justice issues in its curriculum.
According to the Claremont Independent, Omayra Ortega's "Introduction to Statistics" class at Pomona College — the only such course at the school — plans to utilize "examples from social justice literature [to] help explain the statistics."
The course syllabus states "the main goal of th[e] course is to enhance your analytical and statistical skills while exploring topics in social justice."
Flyers for the course posted around campus note course topics will include "global poverty, global climate change, environmental rights, [the] death penalty […] civil rights, [and] access to education."
Ortega is a Pomona alumna who was recently was highlighted by the school for her efforts regarding Pomona's inaugural Sonia Kovalevsky Mathematics Day, a celebration women in mathematics.
A component of the class also includes mandatory journals submitted every week that "should contain reflections on both the statistical and social justice topics covered."

Students at Pomona seemed to disagree with the course's objectives. One mathematics student told the Independent, under the condition of anonymity, that "[if] you are studying math influenced by any ideology… it's not math. The beauty of math is that it is objective – it holds true regardless of culture, politics and so on. If you're teaching social justice in a math class, you're not teaching math."

"I'll never take a class like that [Ortega's statistics class]," he added.

Other mathematics students had similar reactions.

"I don't find politics being mixed into my math class a positive thing because [the] campus is political enough as is…Additionally, the idea of social justice pushed by the liberal professors tend to center around ideas of justice based on their liberal principles," another student told the Independent.

"This class will probably not be nonpartisan, and as a conservative leaning moderate who disagrees with many liberal ideas…I don't think think this class will fit in with my idea of social justice, [which is] why it [the class's curriculum] makes me uncomfortable."
On the Independent's Facebook page, some commenters did express support for the course:
"So essentially this new class is similar to Poli Sci Stats: Using data from social justice, this course builds basic numeracy skills for social scientists."
"So it's not actually a big deal? What they're doing is making math more applicable to the rest of the liberal arts education of Pomona by showing that one can analyze what is generally thought to be qualitative can also be quantitative?
Read the full Independent article.
MORE: Colleges train, pay students to become social justice advocates
MORE: When teaching 'social justice' means creating an alternate reality
IMAGE: Phu Shutter/Shutterstock
Like The College Fix on Facebook / Follow us on Twitter