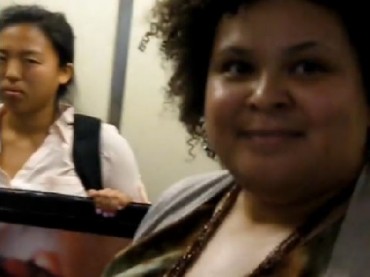 The University of California-Santa Barbara professor who allegedly assaulted a pro-life student on campus has been charged with criminal battery.
The College Fix reported on March 12 that department of feminist studies professor Mireille Miller-Young, whose research emphasis is black studies, pornography, and sex work, had been caught on camera assaulting a 16-year-old student, Thrin Short.
Miller-Young led a small mob that approached a group of pro-life demonstrators who were holding signs. The mob chanted "tear down the sign." Miller-Young then grabbed one of the signs and stormed off with it, eventually engaging in a physical altercation with 16-year-old Short, one of the pro-life demonstrators, when Short tried to retrieve the stolen sign.
The confrontation took place in the university's designated "free speech area."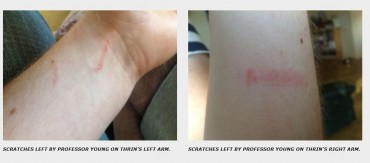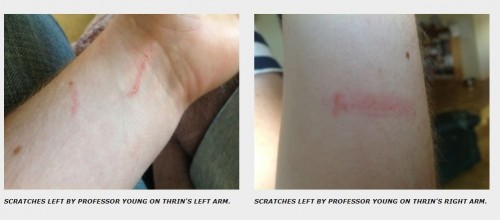 The 3 by 5 foot sign contained graphic images of aborted fetuses as well as statistics and facts about abortion. The scuffle left the 16-year-old Short with visible scars and scratches on her arms.
Even though she injured the teenager, Miller-Young defended her actions and told police she felt morally justified. She told police that images of aborted fetuses "triggered" her to act the way she did, and that she felt she had set a good example for her students by physically confronting the teenage demonstrator.
Nevertheless, authorities warned that her actions constituted vandalism, battery, and robbery.
Late last week, Santa Barbara officials announced that Miller-Young is being prosecuted for misdemeanor theft, battery, and vandalism in connection with her assault on Ms. Short.
Short says Miller-Young pushed her at least three times, stole her sign, then grabbed and attempted to restrain her while others made off with the sign.
Short's father told Fox News that he hopes the prosecution of Miller-Young will serve as a lesson for those who seek to halt free speech on campus. "She was free to engage in a rational dialogue with them," Mr. Short said. "Instead, she chose to bully them, steal and destroy their property, and hit and scratch my daughter."
"I think the goal of this prosecution should be to set a good example for her students, one that will not only deter her from repeating this conduct, but will also deter those who approve of her actions from imitating her appalling behavior," Mr. Short added.
Watch a video of the alleged assault:
Like The College Fix on Facebook / Follow us on Twitter