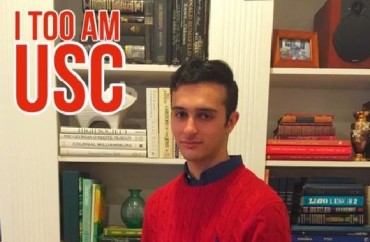 'We respect their right to pursue that process without interference' 
A top official at the University of Southern California told The College Fix campus leaders have no plans to stop a controversial student-led impeachment effort against an outspoken conservative student government member who is also president of the USC College Republicans.
"Self-governance is an essential part of the student experience at the University of Southern California. The democratic process for the Undergraduate Student Government is well documented in their official bylaws, and we respect their right to pursue that process without interference," USC Vice President of Student Affairs Dr. Ainsley Carry told The Fix via email.
"This is a student run process," he added. "The administrator's role is solely as an independent resource to guide all parties involved ­– complainant, accused, Executive Branch, and Judicial Council ­– to ensure that the documented process is followed and that they are all aware of the rights and freedoms involved."
A question on whether USC's administration respects free speech rights for all students went unanswered.
With that, a student government impeachment hearing against Jacob Ellenhorn, president of the USC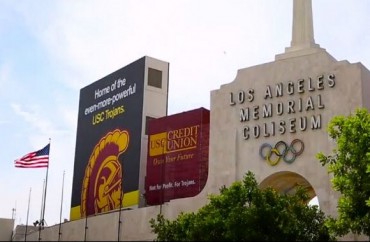 College Republicans, remains scheduled for later this month. The situation has thrust the elite private university into the national spotlight as several conservative news outlets, including Fox News and Breitbart News, have reported on the imbroglio.
Ellenhorn was one of the main opponents against a massive diversity initiative last semester pushed by left-liberal student government members, an effort that was toned down — but ultimately approved. As president of the College Republicans, he also hosted Breitbart tech editor Milo Yiannopoulos, a popular anti-feminist firebrand, at the Los Angeles university last fall.
RELATED: USC students pass resolution demanding $100 million-plus be devoted to 'diversity' endeavors
At issue today is a complaint filed against Ellenhorn by fellow student government member Diana Jimenez that alleges he has violated USC's regulations and student conduct code by his advocacy and actions. The complaint, reported on by Campus Reform, alleges he "misuses his title while representing our student body inappropriately." He was also accused of creating a "hostile" environment by hosting a speaker who "blatantly perpetuates sexism," the complaint alleges. It also takes issue with his filming of a USC sexual consent fair earlier this year, saying he did not fill out the proper paperwork to record it.
RELATED: USC students given five-step checklist on how to kiss without committing sexual assault
"The complaint effectively says that my views, and that of the speakers I have brought to USC as CR president, have created an uncomfortable environment for students," Ellenhorn wrote in an email to The College Fix.
"If you disagree with them [Undergraduate Student Government] they try and silence you. It is the game that the left plays," he added. "They know their arguments do not hold up, so instead of coming up with better points they try and shut down the opposition."
"I am speaking out because I refuse to be silenced. So many individuals in the US have given in to calls similar to this. I will not. I am fighting for my rights, and the rights of others. I am an American, and I am free to hold my conservative views."
Ellenhorn is no stranger to controversy. He received heat in the past after being accused of discrimination and white privilege for criticisms of a campus social justice initiative on the USC College Republicans' closed Facebook group.
RELATED: Accused of discrimination and white privilege, USC College Republicans president fights back
Like The College Fix on Facebook / Follow us on Twitter