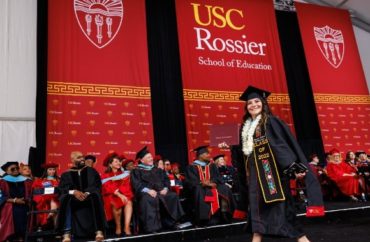 Lawsuit alleges students were encouraged to accrue student debt with misleading data 
Three former University of Southern California students have filed a class action lawsuit against the school and the education technology company 2U alleging the two misrepresented the school's program rankings to U.S. News & World Report.
Plaintiffs Iola Favell, Sue Zarnowski and Mariah Cummings allege USC's reporting practices from 2008 to 2022 resulted in them taking on student debt for an education they would not have chosen if they had known its correct ranking, according to the complaint, filed Dec. 20 with the Superior Court of California of Los Angeles County.
Basically they're arguing that they wouldn't have gone to USC — and taken out a ton of money in loans to do so — if the university hadn't been artificially ranked so highly.
The Fix reached out to each plantiff via LinkedIn on Dec. 30 to ask whether USC's media portrayal of their online program's ranking affected their educational decisions and outcomes and whether they had any other comments. No responses have been received.
"We disagree with the claims asserted in the lawsuit, which are mostly based on facts that the university already shared with the community," USC said in a university statement emailed Jan. 3 to The College Fix. "We stand by our handling of this matter and look forward to defending against these claims in court."
USC has been working with 2U, a company that specializes in helping schools create online programs, since 2008. At this time the school allegedly began to submit misleading information.
For example, it only listed data about on-campus doctoral students rather than all of the school's graduates, including those in online programs, in order to boost rankings when promoting online programs, the complaint alleges. 
Based on cherry-picked data, USC Rossier jumped ahead in ratings, lawsuit claims
"Specifically, it cherry-picked amongst USC Rossier [School of Education]'s admissions selectivity data, capturing only a small percentage of its in-person doctoral students for its submission, a game it would play until it was caught in 2021," according to the suit.
"The fraud paid off: between 2008 and 2009, USC Rossier vaulted from #38 to #22," the lawsuit stated. "In the years that followed, USC Rossier jumped even further, consistently landing in the top 20, ultimately soaring to an inflated high of #10 in 2018—all while USC Rossier's online offerings and enrollment expanded."
In addition to appearing in U.S. News & World Report, USC also advertised these rankings on their official website (see below) and social media accounts.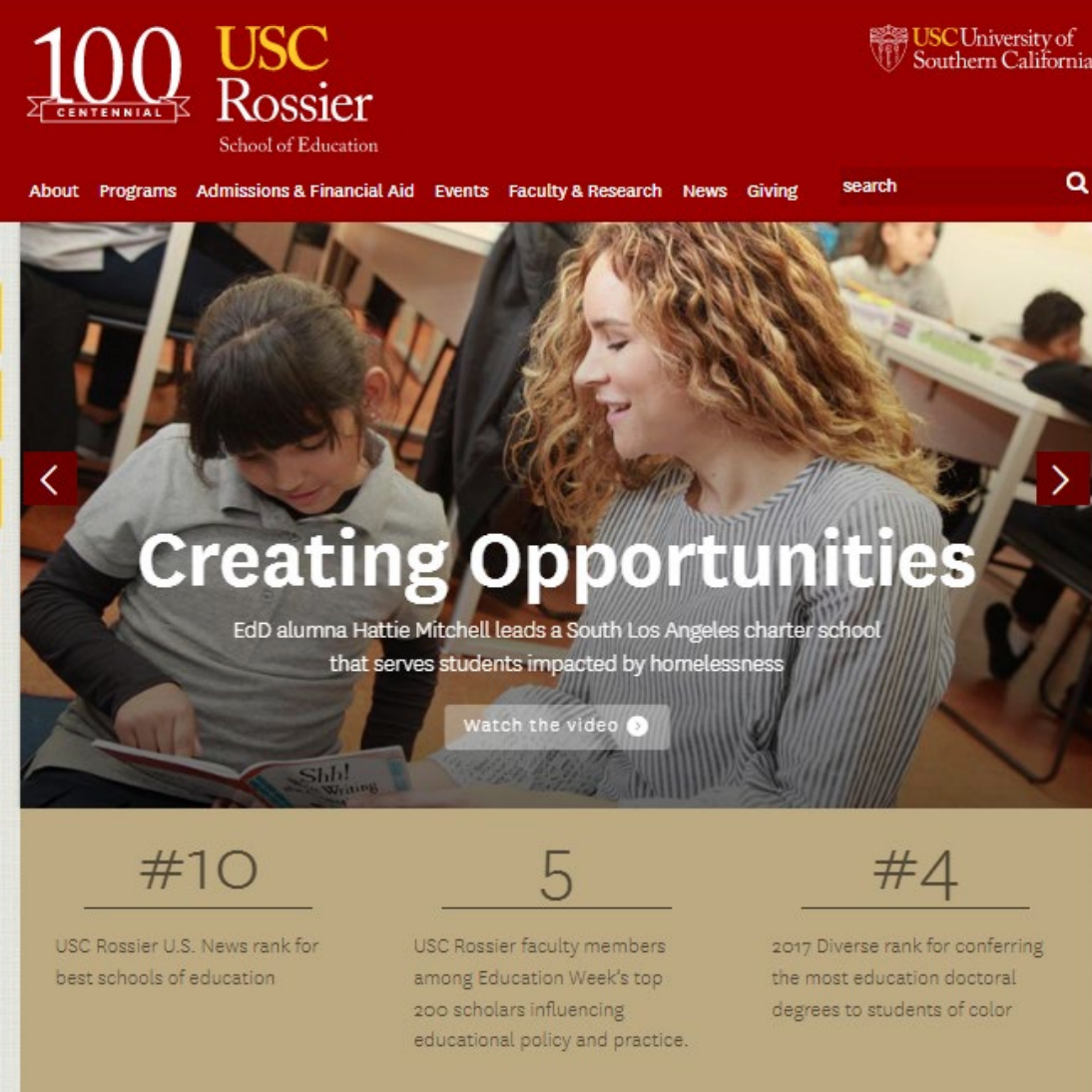 In 2015, USC started an online doctorate program, which included an USC School of Education EdD program. The school discontinued submitting any data from the EdD program or other online programs, as doing so would cause their ratings to fall and negatively affect enrollment, according to the complaint.
"Defendants never disclosed to those interested in the online programs that the ranking relied on data measuring only a select portion of USC Rossier's in-person degree programs,"according to the suit.
"This was by design: 2U's contract with USC required USC to promote the online degrees in a manner comparable to the promotion of the in-person degrees and included other language to ensure consistent marketing."
Plaintiffs took out $40K-$100K each in student debt for a teaching degree
One of the plaintiffs, Zarnowski, took out student loans to complete an online doctorate in education through USC, according to the complaint. Zarnowski chose USC because of their program's high ratings, which she saw advertised by both U.S. News and the school. She now owes $41,000 in student loan debt.
Plaintiffs Favell and Cummings also each secured loans to complete USC's online Masters of Arts in Teaching program, according to the suit. Both now owe over $100,000 in student loan debt and allege they would not have taken out the loans to complete the program had not been for the school's reportedly high rankings.
MORE: Student debt is not the problem. The higher education cartel is: op-ed
IMAGE: USC Rossier School of Education
Like The College Fix on Facebook / Follow us on Twitter