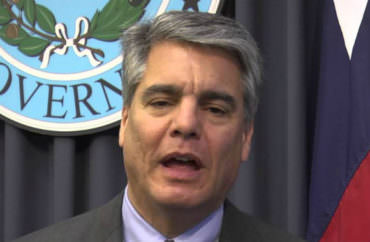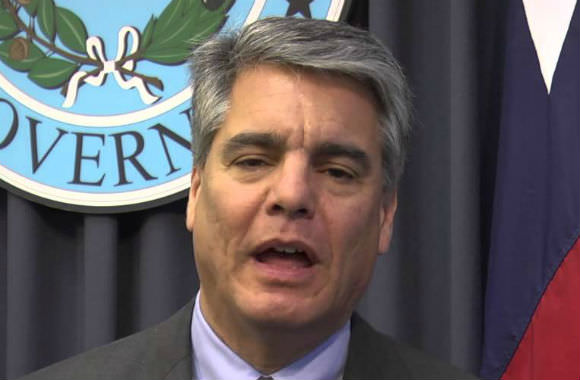 Conflated 'intoxication' with 'incapacitation'
Did University of Texas President Greg Fenves unilaterally overturn a finding in favor of a student accused of rape because the accuser's father gave the university a hefty donation?
We'll never know, because the public university settled with "John Doe" rather than risk Fenves having to testify earlier today in the accused student's lawsuit against him and the school.
The president had said he overruled the decision because "someone who is intoxicated cannot give consent to sexual activity because they are incapacitated," which is wrong under both criminal law and UT's own policy. He said because the accuser was "stumbling" before the sexual encounter, she couldn't consent, despite her own admission that she verbally consented to sex.
Doe's lawsuit said the accuser's father gave UT a "significant sum" less than a month after she accused Doe.
The Austin American-Statesman reported that officials were scheduled to be in court Monday morning to explain why Fenves reversed the hearing examiner's finding that the accuser made "rational decisions" both before and after the sex:
The school had tried to get out of the hearing, announcing last week in a court filing that it had lifted the suspension and was preparing to appoint an unnamed third party to review Fenves' decision. But [U.S. District Judge Sam] Sparks never took action on that proposal, meaning the case stays in his court and does not go back to UT for review.
Doe's lawyer Brian Roark called that third-party proposal a "desperate attempt to avoid having Fenves answer questions under oath," according to the American-Statesman.
Monday morning, the parties reached a settlement "after about 45 minutes of closed-door negotiations." Roark told reporters that Doe's reinstatement "will remain in effect and that there will be no further review of the matter by the school."
In court documents filed before the settlement but after the third-party proposal, UT said it was reinstating Doe, lifting his suspension and letting him register for spring classes "to avoid this litigation's disruption to the university," according to the Houston Chronicle.
According to The Daily Texan, Roark said he wasn't sure if the president's office will continue to review decisions in Title IX cases.
With hearing pending today, @UTAustin settles & removes accused student's suspension rather than have president testify as to why he overturned not-guilty finding:https://t.co/pfLbrGMNev

— KC Johnson (@kcjohnson9) November 27, 2017
Read the American-Statesmen, Chronicle and Daily articles.
MORE: UT prez ruled student rapist because 'intoxication' equals 'incapacitation'
MORE: Father on a witch hunt accuses UT student of raping his daughter
IMAGE: Governor Perry/YouTube
Like The College Fix on Facebook / Follow us on Twitter