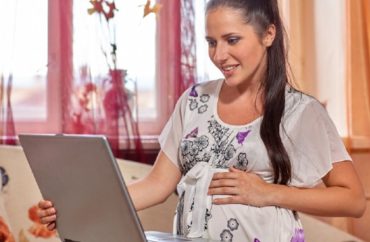 Professor told student to drop class to deal with morning sickness
Salt Lake Community College will train its faculty and staff on discrimination law and the rights of pregnant students as a result of a federal investigation.
The U.S. Department of Education settled on June 14 with the community college to resolve a Title IX complaint from a pregnant student, who alleged that the school failed to accommodate her.
The complaint alleged that an instructor "encouraged her to drop a course because she was pregnant" and "told her that she needed to accept responsibility for her pregnancy." The unnamed student had asked for accommodations due to morning sickness.
It further alleged "the College did not engage in an interactive process with the [student] to provide her with academic adjustments and/or related services during her pregnancy," and that "the College did not excuse the [student's] pregnancy-related absences and did not allow her to submit work after pregnancy-related absences."
The investigation from the Office for Civil Rights concluded community college officials violated the rights of a pregnant student by failing "to respond promptly and equitably to the student's complaint of pregnancy discrimination."
The community college told The College Fix it "is dedicated to creating an inclusive, welcoming environment for all students and takes all complaints regarding discrimination seriously."
Salt Lake Community College will work "to address this complaint and taking concrete steps to ensure reasonable accommodations are made moving forward."
"These steps include strengthening internal processes related to investigating complaints, improving student access to Title IX information, and evaluating and fulfilling requests for accommodation," the school said.
MORE: Federal legislation would help pregnant students choose life
The DOE concluded the college had violated Title IX, a federal statute that prohibits sex based discrimination in any educational program that receives federal funding, as well as Section 504, which exists to protect individuals with disabilities in programs that rely on federal funds.
The school's violations stem from its failure to "promptly" respond to the complaint of discrimination, to work with the student "to determine the appropriate special services … to provide in light of her pregnancy," "to excuse her absences related to pregnancy" and "to consider whether her pregnancy caused a temporary disability requiring academic adjustments."
The school will revise "its non-discrimination notice and grievance procedures to comply with Title IX," to train "school employees regarding Title IX 's and Section 504's protections for pregnant students and the academic adjustments and special services available to pregnant students" and to take "other measures to remedy the discrimination against the student."
"We look forward to working with Salt Lake Community College to promote a nondiscriminatory educational environment by ensuring pregnant students' equal access to the college's offerings," Assistant Secretary for Civil Rights Catherine Lhamon stated in the news release.
OCR did not respond to multiple requests in the past week from The Fix for comment.
MORE: Pro-choice college students with pregnant student kicked out of dorms
IMAGE: Dmitry Melnikov/Shutterstock
Like The College Fix on Facebook / Follow us on Twitter