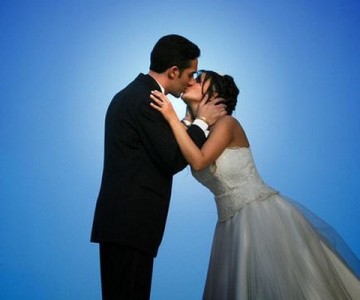 Two professors and a university president at two Utah universities are facing intense scrutiny from colleagues and students after signing a legal brief provided to the Supreme Court that defends traditional marriage.
Utah State University professors Richard Sherlock and Kay Bradford, along with Utah Valley University president Matthew Holland, were three of 100 scholars nationwide that signed an amicus curiae, or friend of the court brief, in support of traditional marriage.
Opponents of the brief allege the three, by signing the document, are perpetuating discrimination in the name of their respective universities.
The "100 scholars of marriage" brief is one of more than 140 briefs provided to the Supreme Court as it decides whether state bans on gay marriage are constitutionally legal.
Arguing in favor of gay marriage bans, the "100 scholars of marriage" brief states that "forcing a state to redefine marriage in genderless terms will seriously disserve the vast majority of the state's children."
The brief further argues redefining marriage will bring an increase in poverty, the number of children with emotional problems, and teenage pregnancies and abortions, among other things.
"[A] social institution is like an ecosystem—substantial changes to it can have consequences that are unintended and slow-moving, but still devastating," the brief concludes.
Because of the brief's staunch defense of traditional marriage, some professors and students at Utah State and Utah Valley have gone on the offense toward the two professors and president. A contingent of students and employees at each university penned letters that express their disapproval.
In a letter sent to the Herald Journal, 250 students and professors at Utah State wrote the signatures of Sherlock and Bradford "send a clear message of intolerance to those LGBTQ students, faculty, and allies" at the university.
"Ultimately, they used their university title to perpetuate discrimination — that's not OK, and that's why we wrote this letter," said Senior Bret Nielsen, who drafted the letter.
In response, Sherlock said his opposition to gay marriage is not equivalent to discrimination, especially when related to gay students.
"We all have views," Sherlock told the Herald Journal. "Our task as teachers is not to keep those views hidden but insure that we are being fair to students who disagree.
Bradford has not commented on the controversy.
At Utah Valley, more than 100 employees sent a letter to Salt Lake Tribune alleging Holland was out of line by signing the brief. The letter argues that all Utah Valley employees, including Holland, "have the right to speak publicly as private citizens on controversial issues."
Yet, the letter seems to immediately revoke that right from Holland.
"However, as the public face of UVU to the larger community, Holland has a special responsibility to avoid public pronouncements that would harm his ability to carry out his duties as president of a state university officially committed to 'diversity and inclusion,' " the letter continues.
A Utah Valley official refuted the letter's claim, telling The College Fix that Holland signed the brief "as an individual, and not in any capacity on behalf of the university."
The official emphasized a footnote from the brief's appendix that stated the listing of the each signee's university was for identification purposes only.
"Opinions expressed are those of the individual amici, and not necessarily of their affiliated institutions," the footnote reads.
Furthermore, the university told The Fix Holland has "always championed" diversity and inclusion on campus "creating an environment of genuine respect and civility for all people."
The Supreme Court heard oral arguments for Obergefell v. Hodges, the case the brief was provided for, on April 28. It is expected to announce its ruling sometime in late June.
College Fix reporter Nathan Rubbelke is a student at Saint Louis University.
Like The College Fix on Facebook / Follow us on Twitter
IMAGE: Wendy Long/Flickr