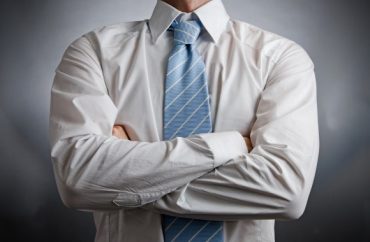 'Service in the Trump Administration should not be a bar to service at the University of Virginia'
The University of Virginia is defending and standing by its decision to hire former top Trump administration official Marc Short despite uproar, protests and petitions by many faculty, as well as students, to get the decision rescinded.
William Antholis, director of the University of Virginia's Miller Center, shut down that effort with a strongly worded memo released Friday.
"Obviously, this appointment is squarely in our core work of studying the presidency. Marc's experience and expertise only strengthens our ability to understand and explain this administration, including in its most difficult and divisive moments," Antholis stated.
The center studies public policy and political history, and has added members of previous presidential administrations, both Republican and Democrat. Short, who served as the legislative director in the Trump White House, was tapped for a one-year senior fellowship.
He is expected to help Miller Center scholars "better understand the Trump presidency and the challenges facing American politics," Antholis stated.
"[T]his appointment also speaks to a greater challenge for all of us: welcoming someone back into our community to begin a robust and hard conversation about the future of our democracy, and doing so in an environment that prioritizes rational and respectful discourse," Antholis added. "Marc brings a missing critical voice — one that represents members of Congress and the Republican Party who continue to support the president in large numbers."
"Nearly all of my colleagues—including most of those who disagree with this appointment—share my belief that service in the Trump Administration should not be a bar to service at the University of Virginia or the Miller Center. They should be commended for that, even if they share a different view of this appointment. Most remain willing to engage and debate Marc."
"It is particularly important that, at a moment of intense political polarization, we try to better understand one another's viewpoints and, if possible, work to bridge our political divide."
The memo comes in the wake of some 2,400 members of the UVa community signing a petition decrying the appointment as contrary to the nonpartisan mission of the institution. Petitioners also claimed Short defended Trump in the wake of the white nationalist rally, an unforgivable sin in their eyes.
"[I]t is unconscionable that we would add to our university a person who served in a high-level position for the administration that first empowered, then defended, those white nationalists. We are a community still in the process of healing, and someone who defended the president's remarks after the violence here is a barrier to that process, a source of trauma in a still-traumatized community," the petition stated.
Antholis, in his memo, addressed that controversy.
"Our Governing Council issued a sharp denunciation of the perpetrators of those events—one that Marc has read and embraced," he wrote.
"Indeed, that context drove me to make this appointment. Obviously, this appointment is squarely in our core work of studying the presidency. Marc's experience and expertise only strengthens our ability to understand and explain this administration, including in its most difficult and divisive moments."
MORE: Petition calls for UVA to revoke Trump official's appointment
IMAGE: Shutterstock
Like The College Fix on Facebook / Follow us on Twitter