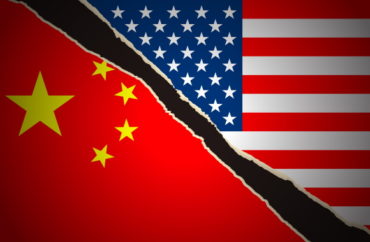 Following a speech by a member of Congress last week, a group of Chinese students booed an Uyghur student who spoke out against the Chinese government's genocide in Xinjiang.
According to Axios, Rizwangul NurMuhammad asked U.S. Rep. Elissa Slotkin (D-Mich.) why the U.S. was so quick to step in to help Ukraine when Russia invaded the country, yet has done little to impose sanctions on China after the government sent Muslim Uyghurs to concentration camps.
NurMuhammad said her brother was arrested in 2017 and sent to a detention camp and she had not been able to speak to him since then.
But as the student asked her question, Chinese students began "jeering," "taunting," "snickering," and "booing." Around 40 people then walked out of the event.
"There was audible booing and jeering going on from the Chinese students partway through her question, and during the answer they started to get up and just walked out of the room," said Pedro Fernandez, a Cornell student, in an interview with Axios.
The next day, the university emailed students, telling them "we have an expectation and responsibility to engage with viewpoints that we disagree with," but conceding that "we must also respect that walkouts are a legitimate form of protest and an appropriate expression of disapproval."
Axios viewed a number of emails from students that felt the administration did not properly defend NurMuhammad.
"As an international student, I have been in classes where my country is used as an example of corruption and dysfunction, yet I don't take offense to reality," wrote one student in an email.
"Genocide isn't up for debate. There is no both sides to the story," Guled Mire, a student from New Zealand and former refugee, told Axios in an interview. "I am absolutely ashamed to be a student at Cornell right now."
An organization representing Chinese students in the program wrote their own letter explaining their objections.
"We left today's colloquium because we felt that the atmosphere in that room was extremely hostile towards us," the letter stated. "At that moment, we were not sitting in a classroom; we were crucified in a courtroom for crimes that we did not commit."
Read the full article here.
MORE: Student government boots Chinese student group for siccing Chinese authorities on Uyghur activist
IMAGE: R_Rice/Shutterstock
Like The College Fix on Facebook / Follow us on Twitter