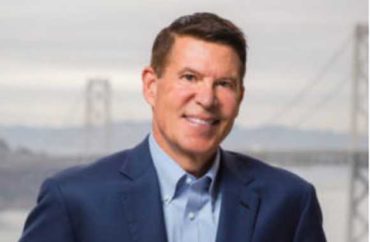 CCP poses a 'real and urgent threat' to university ideals, former official wrote
Universities should divest their endowments from Chinese firms complicit in the genocide of Uyghurs and other Muslim groups in Xinjiang, according to Keith Krach, a former U.S. under secretary of state and chairman of the trustees at Purdue University.
Krach (pictured) recommended university boards take the step in an open letter published September 9 in Inside Higher Ed. 
Krach is also the former chairman and CEO of Docusign and Ariba, and he co-founded and chairs the Krach Institute for Tech Diplomacy at Purdue.
The influence of the Chinese Communist Party constitutes a "real and urgent threat" to university ideals of academic freedom and human rights advocacy, according to Krach.
"U.S. government has officially declared the Chinese government's abuses in Xinjiang genocide, determining in January 2021 that China's governing authorities 'are engaged in the forced assimilation and eventual erasure of a vulnerable ethnic and religious minority group,'" Krach stated. "Around the world, the CCP's atrocities against the Uyghurs have been recognized as genocide by lawmakers in the Czech Republic, France, the United Kingdom and a growing number of other countries."
Krach praised divestment efforts currently underway
Krach recommended the bipartisan Athenai Institute, a student-founded nonprofit, as a leader in organizing a grassroots college movement to call for divestment from companies complicit in Chinese human rights violations.
"Students from Cornell, Georgetown and George Washington Universities and the Universities of Virginia and California, Los Angeles, are already mobilizing toward divestment from firms complicit in atrocities against the Uyghurs," Krach stated.
Krach also approvingly cited members of Congress who have targeted university endowments, including U.S. Representative Greg Murphy, a Republican from North Carolina. Murphy proposed legislation targeting private universities with endowments of more than $1 billion, including Harvard and Yale, Duke, and MIT, to discourage them from investing in "adversarial entities" such as any Chinese firms complicit in genocide.
"This is your chance to ensure our universities stand for higher principles by deploying the power of the purse," Krach wrote, addressing university officials. "American universities have some $800 billion in total endowments, so their commitment to divestment would not be merely symbolic but would have a real and genuine impact."
MORE: College Republicans, Democrats join in condemning Chinese propaganda on campus
IMAGE: The Vandenberg Coalition
Like The College Fix on Facebook / Follow us on Twitter