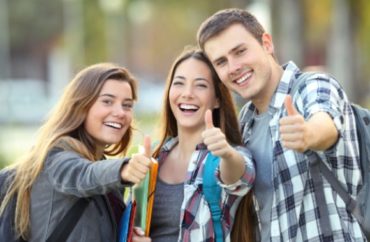 'Once a person is vaccinated, they have the highest level of protection' chancellor said
Students, faculty and staff at the University of Wisconsin-Madison will not be required to take a COVID-19 vaccine as a condition of returning to campus, according to a recent announcement from the Big Ten university.
Nor will they need to socially distance, wear masks or worry about being barred from buildings if they do not submit to weekly testing.
"Although many of us have a natural inclination to want to know that others around us are vaccinated," Chancellor Rebecca Blank wrote in a university-wide email, "it is important to remember that the single best action we can take to protect ourselves is to get vaccinated."
She said that vaccines protect people from infection in the June 24 email:
Once a person is vaccinated, they have the highest level of protection. Even if they are sitting immediately next to someone who tests positive, this is no longer considered a close contact and quarantine is not required. The vaccine offers such high protection that the risk of transmission is very low.
"Consistent with local and national public health guidance, face masks are no longer required, but are still recommended for unvaccinated individuals," Blank said. "Unvaccinated individuals should continue to protect themselves by wearing masks indoors and outdoors where physical distancing isn't possible."
The university will also stop the use of its "Badger Badge" app that prevented students from entering buildings if they had not been tested that week.
Although the COVID vaccine generally protects people from getting infected, at least one professor has voiced opposition to withdrawing the mandate.
This just in: fall plans for @UWMadison include no vaccination requirement, no mask requirement, removal of physical distancing, campus buildings at full capacity, prohibition on asking whether anyone has been vaccinated. I hate this.

— Caroline Gottschalk Druschke (@creekthinker) June 24, 2021
"I hate this," Caroline Druschke, an English professor, wrote on Twitter on June 24, in response to the announcement from Chancellor Blank.
Druschke has received two doses of the COVID-19 vaccine, making her fully vaccinated, according to her Twitter page.
"We celebrated our two week vaccine anniversary with a visit from my vaccinated & isolated parents," Druschke said on April 18 on Twitter.
MORE: University forces COVID negative students to mask outside, alone
IMAGE: Antonio Guillem/Shutterstock.com
Like The College Fix on Facebook / Follow us on Twitter