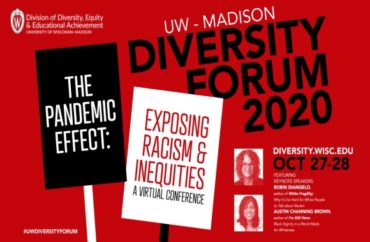 UPDATED
'White Fragility' author tells white students their opinions on race are likely 'uninformed and superficial' during diversity forum
Robin DiAngelo, critical race educator and author of New York Times bestseller "White Fragility," was the keynote speaker Tuesday at UW-Madison as part of its 2020 Diversity Forum.
The virtual event, held Oct. 27 and 28 and titled "The Pandemic Effect: Exposing Racism and Inequalities," concluded Wednesday and featured a keynote talk by Austin Channing Brown, author of New York Times bestseller "I'm Still Here: Black Dignity in a World Made for Whiteness."
DiAngelo was paid $12,750 for her three-hour address, which included her talk and a Q&A session, according to a campus spokesperson.
The talk was part of the larger forum that the university hosted via webcast.
Other diversity forum events included interactive breakout sessions on topics such as "Niceness is not anti-racism," "witnessing whiteness at UW-Madison," "ableism interrupted" and "liars, cheaters and short-haired girls: lessons on gender identity, discrimination, microaggressions and beyond."
The forum coincided with "Rise Up Week" at the school, a week-long event dedicated to identifying the causes of systemic racism and bringing attention to the Black Lives Matter movement.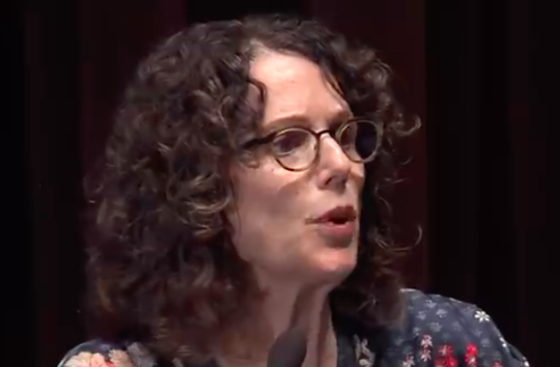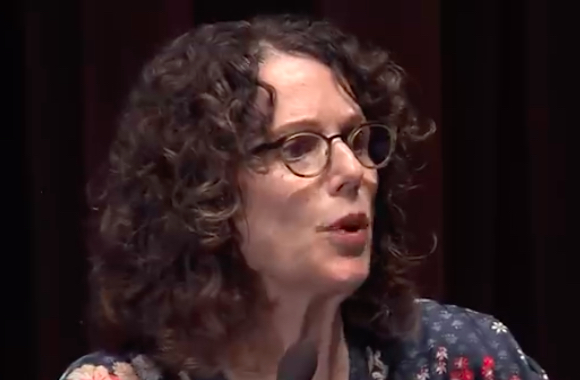 In DiAngelo's talk, "Seeing the Racial Water," which was viewed by 3,300 people according to a campus spokesperson, she addressed the problem of racism as one of many systemic discriminations that take place in the world today, such as sexism and ableism.
She also said white viewers should be aware that their viewpoints are uninformed due to their collective lack of intensive study on the subject of racism.
"If you are white and you have not devoted years of sustained study, struggle and focus on this issue, you will have opinions that will be uninformed and superficial," DiAngelo said during her speech.
The university's website states that DiAngelo's presentation aimed to "describe the way race shapes the lives of white people, explain what makes racism so hard for white people to see, and the concept of white fragility that prevents us from moving towards greater racial equity."
A recording of her UW-Madison session is not available, according to the university's website. DiAngelo has stipulated in a contract with at least one other public university that she "does not consent to having her presentation filmed, whether for archival purposes or later broadcast."
Some viewers of the broadcast drew attention to DiAngelo's race, noting the university chose a white speaker at an event meant to celebrate diversity.
"choosing a white author to speak at a diversity forum? reallly" asked @cassiethorson via UW Madison's Instagram page. "…not to mention Dr. DiAngelo's book exists because of the work of BIPOC folx that are not getting the acknowledgement she is.'
"UW-Madison having an event with Robin DiAngelo as one of the keynote speakers is emblematic of their larger issues with DEI: they just keep amplifying white voices and ideas," added @AbbyBartlett_ via Twitter.
But Brown, who led Wednesday's keynote talk, is African American.
UW campus spokesperson Meredith McGlone, who had provided The College Fix when asked the information about DiAngelo's remuneration for her appearance, said the events aimed to help the entire campus community.
"All of us have an important role to play in improving campus climate and ensuring all members of our community are able to thrive," she said via email. "The insights and thought-provoking questions Dr. DiAngelo shared will help us do that work with grace and deeper understanding and enable us to continue to learn and grow."
DiAngelo has spoken at other universities.
She was hired by the University of Connecticut to give a three-and-a-half-hour workshop for administrators this fall at a cost of $20,000, but that has since been cancelled.
Her going rate appears to be about $6,000 an hour. In 2019, the University of Kentucky paid her $12,000 for a two-hour "racial justice" session.
Editor's note: DiAngelo's talk at UConn was canceled earlier this fall when her engagements moved to a virtual platform and were no longer offered in person, a spokesperson told The College Fix in November. 
MORE: This academic travels the country teaching campuses about 'white fragility'
Like The College Fix on Facebook / Follow us on Twitter