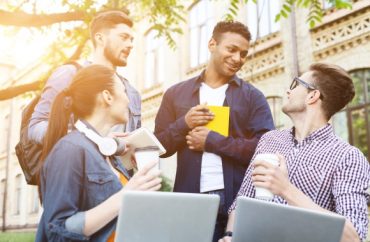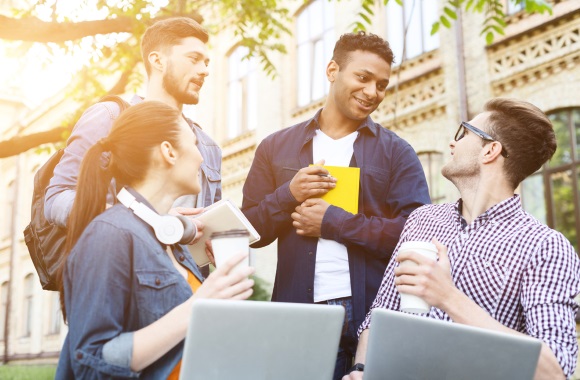 "Like many other universities, the University of Wisconsin–Madison regularly communicates the idea that bias is widespread and that most members of the campus community engage in discriminatory behaviors. This message is inconsistent with the findings reported in this article."
That's the conclusion from a major research study conducted on the state's flagship university which found discrimination on campus is mainly perpetrated by a small minority of individuals.
Most students on campus, the study determined, are just as helpful and friendly toward marginalized students as they are toward white students.
Part of the research included five behavioral field studies conducted on campus by actors who observed students' responses to five scenarios: holding the door open for peers; asking fellow students for directions; dropping index cards and seeing who would help pick them up; monitoring who would sit next to whom on a bus; and sending in campus job applications.
The students did not know they were being watched as part of this research.
"We were surprised by these results," stated UW–Madison psychology Professor Markus Brauer in a news release. "We tried out one situation, then another one, and so forth. But study after study came back with the same result: Most students did not treat our white actor more positively than the Black, Asian, or Muslim actors."
The study, "Is discrimination widespread? Testing assumptions about bias on a university campus," was published this month in the Journal of Experimental Psychology.
Brauer, in an email interview with The College Fix, said the study's results are good news as long as the findings are not misinterpreted as suggesting that there is no discrimination or bigotry at UW-Madison.
"Our results show that certain acts of discrimination are perpetrated by a numerical minority of students," the professor said.
The study states that its result should also not be interpreted to suggest marginalized students have an equally positive experience at large public universities as other students. What's more, it adds, "we do not mean to imply that students from marginalized groups exaggerate the problem of discrimination on campus."
"… For example, the fact that White students received more responses to their job applications than ethnic minority students is highly objectionable, even if the differences did not reach conventional levels of statistical significance," the study states.
"Fourth," the study points out, "we are certainly not suggesting pro-diversity efforts on university campuses are superfluous."
For proof, the study cites its large-scale written survey, part of the research, which found that students belonging to marginalized groups reported feeling "less welcome … a decreased sense of belonging, and are more likely to be the target of discrimination than their nonmarginalized peers."
Asked what the results say about "systemic racism" at UW-Madison and the nation as a whole, Brauer said "nothing."
"Our studies examined inconsequential encounters between individuals who do not know each other and who will probably not interact with each other in the future," he told The Fix. "[E]ven if discriminatory behaviors ceased to exist — which to be clear, our studies do not suggest they have — systemic or structural forms of racism could persist."
As for what to do with the results, Brauer said more targeted diversity and inclusion efforts might be in order.
"By insisting on the fact that 'everybody discriminates' — a claim that is usually unsupported by data — we are communicating to these individuals that everybody is like them and that it is normal/common to discriminate," he said.
"I think we should communicate the opposite. We should tell the racists that they are a numerical minority who don't fit in with the rest of us, because we strongly support diversity and initiatives that dismantle systemic racism. Such a message would also lead to more inclusive behaviors among members of our primary target audience, i.e., students who are neither very discriminatory nor very inclusive."
He cited another recent study that demonstrated the effectiveness of such approaches.
MORE: Profs devise racial history curriculum that emphasizes 'common ground'
IMAGE: Shutterstock
Like The College Fix on Facebook / Follow us on Twitter