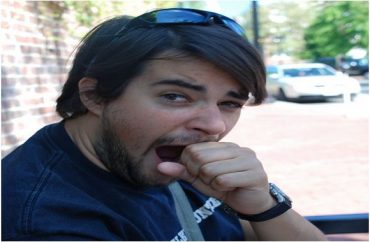 Lest you believe the end of the presidential election, with Joe Biden the apparent victor, will slow down the academic grievance industry, think again.
Vanderbilt University political science major Madison Glenn-Lawson recently made use of her student paper to inform 70 million-plus of her fellow citizens that they're, yes, racist.
What bothers her specifically are the phrases "Blue Lives Matter" and "Make America Great Again" (as well as its acronym).
"Though they do not specifically spew hateful words," she says, "the slogans […] are inherently racist because they condone an America where minorities are systematically oppressed."
Since her move back to campus, Glenn-Lawson notes she's seen "many people proudly display their Trump merchandise," and noticed a Vandy police officer donned in a "Blue Lives Matter" mask one evening.
"In both situations," she says, "my body immediately tightened and I cringed, but I didn't feel hatred; I felt hated."
Blue Lives Matter is a derogatory phrase used to invalidate Black Lives Matter. Blue Lives Matter isn't an organization; it has no goal and it is not calling for any kind of action. The slogan is simply used as rhetoric to suppress the voices of the black community when we protest against police brutality. Lives are not blue. You can not equate a "blue life" to my black life.

Officers can take off their uniforms, but I cannot take off my skin as a black woman. My skin is permanent; it is the first thing people see when they see or meet me. I did not choose to be black, but police officers chose to join the force. I did not choose to be seen as a threat based on the color of my skin, but they voluntarily put their lives at risk every day. …

MAGA is just as ignorant as claiming "Blue Lives Matter." Make America Great Again" is Trump's tagline that calls for America to return to its previous glory. I, along with many other black people, find myself wondering when America was at its prime—during the era of segregation or the era of slavery? He stresses the need for law and order when black people are fighting for their lives, but in the same breath, he will tell white supremacist groups to "stand by and stand back."

If you support President Trump, you are condoning his actions, specifically his racist actions. Though he may claim that he is the least racist person in a room to a woman of color, actions speak louder than words. And in this case, his actions have not only been loud but explicitly racist.
Ms. Glenn-Lawson's arguments, such that they are, certainly aren't novel; in fact, they're academic boilerplate. But their timing tells us that such narrative(s) aren't likely to cease any time soon, even in a post-Trump environment.
MORE: University teaches that 'Blue Lives Matter' represents anti-blackness
MORE: Teacher tells class 'MAGA' really means make America 'racist & sexist again'
IMAGE: Adam Tess / Flickr.com
Like The College Fix on Facebook / Follow us on Twitter