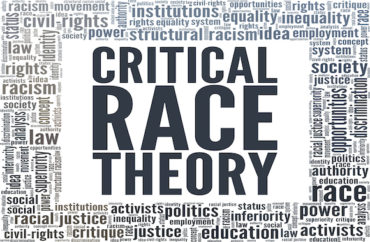 Says universities aren't doing enough to 'diversify' veterinary science
Veterinary colleges should "actively seek" students based on the color of their skin, a black veterinarian in Florida wrote this week.
Dr. Lynsey Paschal said she grew up thinking she could not achieve her dream career because so few people in the profession are black, according to her column in the Huffington Post.
Paschal, who works with small animals, said she does not want other black children to think the same thing, and colleges must do more to help diversify the profession.
"As a Black veterinarian, I want young boys and girls who look like me to be able to pursue their dreams without having to question if it's possible, like I once did," she wrote.
Citing U.S. Bureau of Labor Statistics data, Paschal said only about 2 percent of veterinarians in the U.S. are black – and that is a problem.
"Minorities may not have exposure to opportunities in veterinary medicine; U.S. colleges and universities of veterinary medicine are not actively seeking minorities, and the lack of minorities in this field also minimizes the opportunities for mentorship for this demographic," she wrote.
From a very early age, Paschal said she wanted to be an animal doctor, but she did not encounter a black veterinarian until she began college at the Tuskegee University College of Veterinary Medicine in Alabama.
There, she said she attended classes with others who looked like her, making her feel more accepted. Often, however, Paschal said she was the only "minority" during visits to other veterinary schools and animal hospitals as part of her training.
"I don't want to use the word discouraging to describe how I felt about the lack of diversity during my externships, but I was disappointed," she said.
Now a small animal veterinarian, Paschal said she has been "shocked and very hurt" by racial remarks from some clients, including one who said her dog might not like Paschal because of her dark skin.
"I have reached the point in my career that when incidents like these occur, I am not surprised, but when they do occur, I question, 'Would I have these experiences if I wasn't Black?'" she wrote.
Paschal said colleges must do more to make veterinary science more racially diverse.
"As a profession, we must acknowledge the lack of diversity and truly be open to becoming more inclusive," she concluded. "A huge step in the right direction will be universities opening their doors to accept more minority students and giving them the educational tools and support (whether academic or mental) they need to succeed and thrive on their educational journey."
Some veterinary schools already are. A recent analysis by the Legal Insurrection Foundation found that critical race theory and DEI ideology are being promoted in many veterinary schools, The College Fix reported in May.
"Eight of the top 11 schools now have CRT/DEI curriculum or training; three have school-wide mandatory CRT training," foundation researchers wrote in the New York Post. "The staff and faculty training prognosis is much worse. Eight of the 11 schools have some sort of mandatory faculty and staff training. Six of the 11 integrate DEI into their search and hiring processes."
In 2020, the American Veterinary Medical Association and the American Association of Veterinary Medical Colleges also created a special DEI commission to encourage "the value of diversity, equity, and inclusion throughout the veterinary profession" and help "veterinary medical associations and animal health companies to measure and improve diversity, equity and inclusion."
Meanwhile, the U.S. Supreme Court ruled in June that universities' race-based admission practices are unconstitutional.
MORE: CRT has infected veterinary schools: Cornell legal scholar
IMAGE: Colored Lights / Shutterstock
Like The College Fix on Facebook / Follow us on Twitter