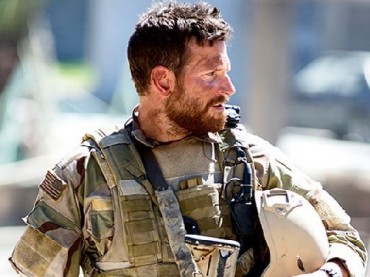 A decision not to screen "American Sniper" at the University of Maryland – which prompted national outrage – has been reversed.
A statement released late Tuesday by President Wallace Loh announced that the blockbuster will be shown next week on campus.
"Today, two student groups, the College Republicans and College Democrats, announced they will be screening the film next Monday, May 4, at 6 pm, in the Hoff Theater. It will be followed by a panel discussion of the themes and issues raised by the film," Loh stated. "I am proud of our College Republicans and College Democrats for working together on the screening and panel discussion of American Sniper. Working together, despite differences in philosophy and doctrine, is a laudable example for us all."
The screening at the public university had originally been canceled because some Muslim students complained the movie is allegedly an anti-Muslim, racist war propaganda film. University of Maryland administrators initially stood behind that decision, arguing that the screening was student-run, and it was students' decision to cancel it.
Now Loh is arguing that the independently run student production group that made the decision only sought to "postpone [it] until next fall in order to properly plan a post-film panel discussion."
"Media sources then reported that UMD 'cancelled' the movie," bemoans Loh in his announcement today. "That UMD failed to uphold the basic right of freedom of expression. That UMD caved-in to a small number of students. We were deluged by phone calls and messages from across the country, almost unanimously outraged by the cancellation or postponement. Members of our faculty, staff, students and alumni, as well as members of our State's legislature, voiced their dismay with UMD's abridgment of this constitutional right."
And now somehow putting together a panel that was going to, for some bizarre reason, take five months to put together has been accomplished in the span of a week.
It looks like that righteous indignation paid off. Not that showing the movie automatically requires a panel discussion, anyway. I seem to recall the American people somehow managed just fine when it was in theaters. But that's modern college for you. At least the movie will be shown in the end.
RELATED: 'American Sniper' screenings prompt controversy
h/t: Washington Post
Like The College Fix on Facebook / Follow us on Twitter