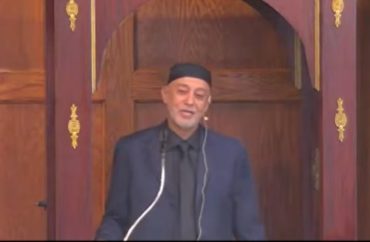 CUNY is currently in turmoil over an anti-Israel resolution passed by one of its unions
A City University of New York adjunct professor, who also is an imam in New Jersey, assured his congregation that Israel will be wiped off the face of the Earth.
Mohammed Abbasi (right) teaches at CUNY's School of Professional Studies delivered a sermon in late June at the Islamic Center of Union City. The Middle East Media Research Institute posted a portion of his lecture on its website.
After referring to Israel as the "colonial project," Abbasi told his fellow Muslims that he did not want to leave them "depressed."
"With the help of Allah, [Muslims] will erase this filth called Israel," Abbasi said. He is an "adjunct professor of Urban Public Management at CUNY's Murphy Institute" and is in a doctorate program for "non-profit management from Rutgers University," according to his LinkedIn.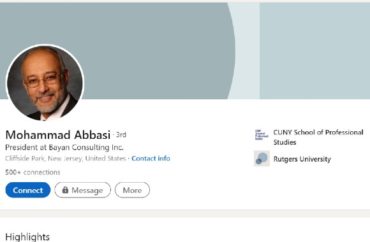 Former Fix Fellow Alex Nester wrote that "[a]nti-Semitism has increasingly become a problem for the CUNY system."
The Washington Free Beacon reported noted "[M]ore than 100 professors resigned from CUNY's Professional Staff Congress, the university's branch of the American Federation of Teachers, after the union passed a resolution that referred to Israel as an 'apartheid' state."
New York Congressman wants Abbasi fired
Republican New York Congressman Lee Zeldin released a statement that called for CUNY to fire Abbasi over his comments.
At a time when antisemitic violence is on the rise throughout the United States, no one, especially someone charged with educating young adults, should be further fanning the flames of antisemitism like this and endorsing violence against Israel. As we saw last month, the CUNY faculty has an antisemitism problem, and this is just another example. Mohammad Abbasi and his hateful anti-Jewish and anti-Israel rhetoric have absolutely no place in any American classroom, and we cannot afford to have him brainwashing any students with his antisemitism. He must be fired immediately, and CUNY needs to take thorough measures to purge antisemitism from the ranks of its faculty.
CUNY did not respond to a request for comment from the Free Beacon.
MORE: Pro-Israel student activist debunks claims from divestment supporters
IMAGE: Mohammed Abbasi/LinkedIn; MEMRI
Like The College Fix on Facebook / Follow us on Twitter