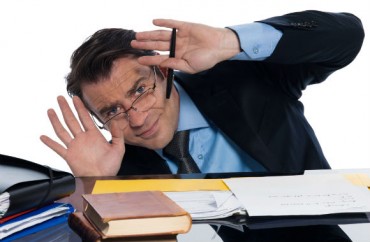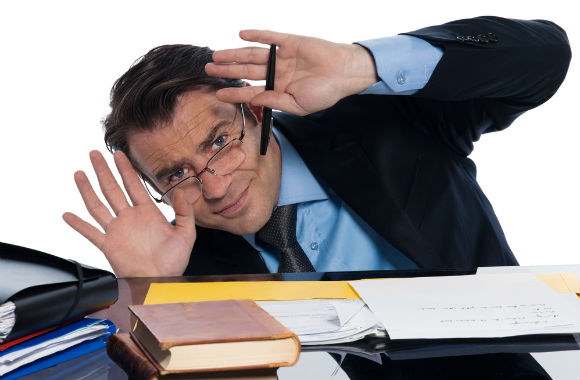 Assault on 'racist bitch' Republican didn't convince senators
Considering how often progressive protesters try to stop conservative events at Cornell University, last week's vote on a resolution supporting "faculty ideological diversity" was surprisingly close.
The Student Assembly deadlocked on the resolution, which failed 10-11-1 after President Jordan Berger casting the tiebreaking vote against it, according to The Cornell Review.
The failed vote drew criticism from Cornell's highest-profile conservative professor and the co-founder of a national professor group that promotes ideological diversity in the academy.
The student resolution was inspired by a 2015 report in The Cornell Daily Sun that 96 percent of faculty political donations went to Democratic campaigns, proving that, in the resolution's words, "Cornell's faculty are not politically diverse."
That is backed by original College Fix research last fall that found 11 out of 19 departments in Cornell's College of Arts and Sciences, including government and philosophy, have no registered Republicans.
'Critical step to long-term maintenance of high-quality education'
The lopsided political composition of the private university in upstate New York has created fertile ground for left-wing activists to wreak havoc on conservative events and students in recent months.
The president of its College Republicans chapter claimed she was physically assaulted and called a "racist bitch" the night after the presidential election, and this week protesters tried to drown out a private event featuring a Tea Party leader.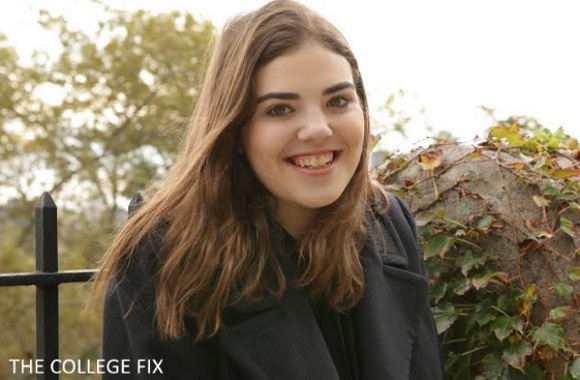 When he spoke on campus after the election, former Republican senator and presidential candidate Rick Santorum was repeatedly interrupted by "antagonistic jeers, chants, interruptions, and obscenities" coming from "rainbow bandanna hecklers," according to the Review.
Against this backdrop, the Student Assembly resolution asked the Faculty Senate to create a committee to "investigate ways to increase and improve faculty ideological diversity."
MORE: Few Republican faculty at Cornell because they are dumb, hate science
It stated that "diversity of thought is fundamental for an active learning environment to prosper" so that "ideas can be discussed and debated by people with different perspectives and philosophies." Ideological diversity among faculty is "a critical step to long-term maintenance of high-quality education" as well.
The resolution cited the Sun's finding that only 15 of 323 faculty donors gave to conservative causes.
It requested that Cornell students "have the opportunity to voice their input and suggestions" by serving as members on whatever body the Faculty Senate creates. (It did not refer to this body consistently, calling it at various points an "ad-hoc committee," "committee" and "task force.")
Cornell Student Assembly resolution on 'expanding ideological diversity among faculty members' by The College Fix on Scribd
The resolution did not explicitly call for the hiring of conservative faculty, as the Review noted. It is also silent on whether Cornell should favor existing conservative faculty in tenure considerations.
Arguments against the resolution at the Student Assembly meeting focused on how conservatives "have not been historically oppressed" and how they can speak up in class if they disagree with a professor, College Republicans member Irvin McCullough told the Review after the vote.
MORE: Cornell CRs leader says she was assaulted, called 'racist bitch' after election
He said opponents also argued that "other forms of diversity" would suffer at the expense of Cornell devoting resources to intellectual diversity.
The Cornell administration did not respond to a query from The Fix about its prioritization of intellectual diversity among faculty.
RT if you're absolutely *shocked* Cornell student gov., @CornellSA, said no to faculty ideological diversity! https://t.co/77xearUv1F

— The Cornell Review (@cornellreview) February 10, 2017
Cornell Law Prof. William Jacobson, who edits the conservative legal and political blog Legal Insurrection, told the Review the resolution was "moderate and reasonable."
Its rejection by the Student Assembly "seems to highlight the need for the relief sought in the Resolution," he said in a statement.
Jacobson did not respond to a query, but previously told The Fix that the Sun's survey of faculty donations stood in sharp contrast to Provost Michael Kotlikoff's then-recent declaration that a "diverse community is the foundation for the meaningful exploration and exchange of ideas."
MORE: Cornell protesters heckle private speech by Tea Party leader
The entire Cornell community was deprived of "the meaningful exploration and exchange of ideas" because of the lopsided politics of the faculty, which "creep into so many subjects both academic and otherwise," he said in October.
Heterodox Academy founder Jonathan Haidt, a social psychologist at New York University's business school, told The Fix his group was "pleased to learn that some Cornell students" had formally asked for "exposure to a wider range of political ideas and viewpoints.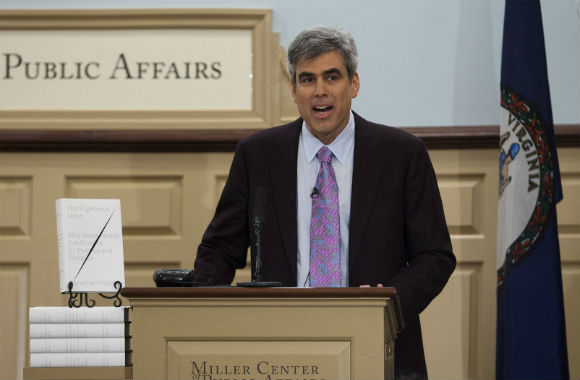 "Common sense and research indicate that it is students on the left who have the most to gain from such exposure, and the most to lose from spending four formative years in a politically homogeneous institution," Haidt said in an email.
That's why Heterodox's politically diverse members were "disappointed to learn that [Cornell students] could not convince a majority of the student assembly of the value of exposure to diverse ideas."
For students who want to follow the lead of their peers at Cornell by introducing a viewpoint-diversity resolution, Heterodox Academy offers a sample text.
MORE: Being physically attacked after election 'pushed me further to the right'
Like The College Fix on Facebook / Follow us on Twitter
IMAGES: ostill/Shutterstock, Olivia Corn, Miller Center/Flickr