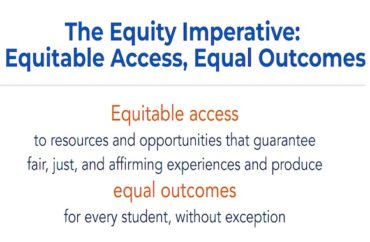 'Affirming experiences and produce equal outcomes for every student, without exception'
Virginia's Fairfax County Public Schools reportedly paid almost half a million dollars to a firm whose "Equity Imperative" is that all students' academic performance result in equal outcomes.
Documents obtained by Asra Nomani show the district paid $455,000 to Oakland, California's Performance Fact to "analyze student data to identify trends and recommendations in support of the development of strategic goals," among (many) other things.
It also "facilitated" school board "work sessions/retreats" which allegedly were "focused on the development of the [district] strategic plan."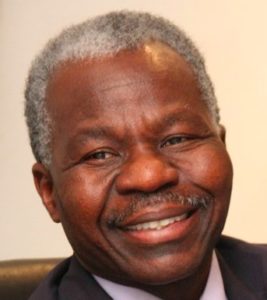 The September 20, 2022 retreat was led by company CEO Mutiu Fagbayi (pictured), a former  Eastman Kodak executive who, according the firm's website, "has extensive background facilitating and coaching educational leaders and their teams at the national, state, and local levels."
A PowerPoint for the retreat titled "Equity-centered Strategic Planning" is, like many  diversity/equity/inclusion (DEI) documents, full of flowery, yet vacuous, academic lingo. It includes the typical comparison between equality ("resources and supports are distributed evenly, irrespective of individual needs or assets") and equity ("incorporates the idea of need; distribution of resources and supports is purposefully unequal"), as well as this:
The purpose of [Equity] indicators is not to track progress toward aggregate goals, such as that all students graduate high school within 4 years of entering 9th grade, but to identify differences in progress toward that goal, differences in students' family background and other characteristics, and differences in the conditions and structures in the education system that may affect students' education.
MORE: 'Equity' professors detail how to fight back against parents' critical race theory beefs
Then there's that "Equity Imperative" which is "equitable access to resources and opportunities that guarantee fair, just, and affirming experiences and produce equal outcomes for every student, without exception" (emphasis added).
Once considered anathema in education and elsewhere, expecting equal outcomes has become more and more popular as a facet of anti-racism training. For example, last year Harvard featured the head of the UK's "leading independent race equality think tank" who advocates for equal outcomes.
Outcomes equality also is a tenet of anti-racism guru Ibram Kendi's philosophy. In 2019 he told an assembly at George Washington University that "racists believe unequal societies [and] racial disparities stem from unequal peoples," whereas "antiracists believe that the racial groups are equal." As such, any differences among groups come from racist policies.
"It's that simple," said Kendi.
Oddly, to help make its point, the Performance Fact PowerPoint uses demographic information from a district other than Fairfax — an "MCSD." Only one district appears to match that abbreviation based on the company's client list (California's Modesto City Schools); however, the demographics do not appear to match.
The Fairfax County district equal outcomes revelation comes on the heels of a report that officials from one of its schools had withheld National Merit Scholarship awards from students — because they believe in "recogniz[ing] students for who they are as individuals, not focus[ing] on their achievements."
They also didn't want to "hurt" the feelings of students who did not earn any awards.
MORE: Why do so many have a problem with 'equity'?
IMAGES: Asra Nomani, Copper Strategic / Twitter screencaps
Like The College Fix on Facebook / Follow us on Twitter