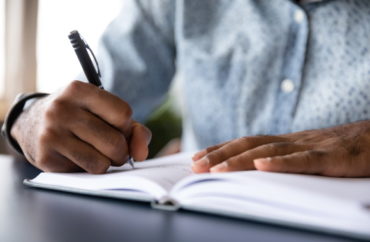 'Equity influences all aspects of this document'
A framework before the California Department of Education would move more advanced math classes from California's middle schools to high schools in an effort to make the subject more equitable to students of all levels.
But the framework has drawn controversy and heated debate from critics who contend it dumbs down math and reduces opportunities for younger students gifted in mathematics to advance in the field.
Jo Boaler, a mathematics professor at Stanford University, is one of five co-authors of the framework, which is under review through May 16 for public review and comment.
She has suggested changing the way math is viewed in American education. In a piece for the Los Angeles Times, she wrote the framework "recommends teaching fewer isolated topics and more connected ideas, with students investigating, problem solving and reasoning, through tasks that engage them deeply."
"Viva La Revolution!" she has tweeted, as well as emailed to her mailing list of more than 60,000.
Fantastic – Viva La Revolution! https://t.co/ycCi73RCZR pic.twitter.com/wHwMATHFqC

— Jo Boaler (@joboaler) May 18, 2019
The reported goal of frameworks like Boaler's is to offer courses in subjects like data science that can be useful for college and beyond. A secondary goal, however, is to decrease alleged racial disparities in the California education system, with the framework expressly stating that "equity influences all aspects of this document."
Under this concept, "[a]ccess to an engaging and humanizing education—a socio-cultural, human endeavor—is a universal right," the framework states. "Student engagement must be a design goal of mathematics curriculum design, co-equal with content goals."
Nine years after the state adopted Common Core requirements, the majority of K-12 students in California did not meet math requirements in 2019, with education website EdSource reporting that "Black and Latino students are underrepresented in rigorous accelerated programs."
The framework suggests replacing old standards by pushing accelerated math courses out of middle school. Authors assert that rushing students into subjects like calculus "is not helpful to students' long-term mathematics preparation," citing data indicating that many students are forced to repeat calculus courses in college.
The framework also raises issues with the idea of student giftedness, alleging that the concept "led to considerable inequities in mathematics education."
Boaler's framework also points out that an overreliance on ideas about giftedness can lead to some students and parents dismissing mathematical interests out of hand: "Particularly damaging is the idea … that people are born with a brain that is suited (or not) for math."
However, the California Association for the Gifted pushed back on this notion, asserting that an ideal math curriculum is "available to students based on their mathematical learning needs."
An open letter was published regarding problems with the proposed framework, claiming it merely pushes the problem off to college.
The letter alleges that the framework "disadvantage[s] K-12 public school students in the United States compared with their international and private-school peers." One signer, Harvard computer science Professor Boaz Barak, told The College Fix that "mathematical education at the K-12 level is an important issue that could impact millions of kids."
Another signer of the gifted letter is Jelani Nelson, an electrical engineering and computer science professor at UC Berkeley. Nelson did not respond to requests from The College Fix seeking comment.
The debate went national when Fox News Host Tucker Carlson discussed it on his show in March.
"The State of California has announced its new mathematics framework for students across the state, our biggest state," Carlson had said. "One of the authors of this framework is a Stanford Professor called Jo Boaler. Here's how she explained the plan. These are her words, quote: 'I'm very pleased to announce the new Mathematics Framework for California. Some highlights: a strong social justice orientation.' Right."
MORE: Meet the brave Boston math and science professors taking a stand against DEI
IMAGE: Fizkes / Shutterstock
Like The College Fix on Facebook / Follow us on Twitter