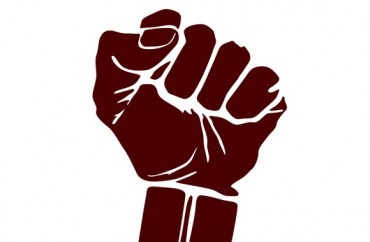 A group dubbed the Wake Forest Anti-Racism Coalition has issued a set of demands to university officials and the Wake Board of Trustees in response to continued "white supremacy" and "anti-blackness" on campus.
The Coalition contends black students at Wake "are facing the same problems encountered by the first black student admitted" to the university way back in 1962.
"Anti-black sentiment at Wake Forest," the Coalition said in a statement, "has consistently been met with the coddling of white students and efforts towards education in diversity rather than real consequences."
One of the group's gripes is the revelation that the WFU dean of admissions had posed in a 1982 fraternity photograph featuring the Confederate flag. It referred to the picture as "compromising and incriminating."
There also was a recent uproar when a man in a cowboy get-up was believed to be garbed in a "noose." It turned out to be a lasso, part of the guy's outfit.
The Coalition statement also chastised last Thursday's forum on "institutional racism," alleging black students in attendance were "met with blank stares and inadequate answers" by members of the university panel.
"Black students deserve more than a forum," it said. "We need explicit policies condemning white supremacy and anti-blackness."
The Coalition's demands include:
— "Creation and enforcement of a zero-tolerance policy for white supremacy." There should be "no leniency" for behavior which "upholds white supremacy," it says.
— Public apologies from the deans of admissions seen in photos with the Confederate flag. Dean Martha Allman already apologized in a campus-wide email for her racial "sin"; Associate Dean of Admissions Kevin Pittard also was present in Kappa Alpha fraternity photos featuring the Confederate flag, specifically in 1983-84. The Coalition believes WFU President Nathan O. Hatch's acceptance of Allman's apology was "unsubstantiated."
— A safe space specifically for black students. Sharing a space with "other intercultural organizations" is unacceptable.
— All "monuments, plaques, busts, portraits, buildings, and other things" honoring "confederates, white supremacists, and eugenicists" must either be "taken down, renamed, or rededicated" in order to thwart the continuation of white supremacy.
The official statement of our vision and demands for @WakeForest. pic.twitter.com/D7YJkD7Jy7

— Wake Forest University Anti-Racism Coalition (@wfuarc) February 25, 2019
h/t to Ryan Wolfe
MORE: WFU dean refuses to resign over 37-year-old Confederate flag photo
MORE: Student in cowboy outfit causes racial fuss at Wake Forest U.
IMAGE: Shutterstock.com
Like The College Fix on Facebook / Follow us on Twitter