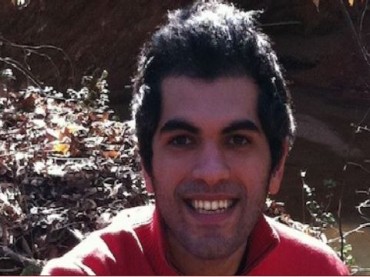 Conservative news watchers want more answers on why an Iranian grad student at Georgia Tech nearly burned himself to death making homemade bombs inside his apartment.
The incident happened in early February, but gained new steam over the weekend after Glenn Reynolds at Instapundit and Jim Treacher at The Daily Caller posted items on the explosion, which sent Saamer Akhshabi to the hospital with third-degree burns over 90 percent of his body.
"Sounds suspicious," Reynolds wrote.
Treacher posited: "Why was he making them? I have no idea, because this only made the local news in Atlanta and there was no follow-up. Nobody's curious about why this guy was making firebombs in his apartment."
According to First Coast News, "Atlanta police (say) … lighter fluid and a charred pillow and mattress were found inside the apartment, along with the Molotov cocktail and several plastic bottles filled with gasoline and kerosene.
"Akhshabi was transported to Grady Memorial Hospital," the report states. "His biography on Georgia Tech's website says he's a PhD student in the school's College of Computing and attended the University of Tehran in his native Iran before coming to Georgia."
While the FBI's Joint Terrorism Task Force and Homeland Security were notified, the Atlanta Business Journal claimed two days after the explosion there was "no criminal intent." Hhhmmm.
Treacher pointed out that whatever Akhshabi was doing, he definitely wasn't going to lob Molotov cocktails at President Obama. The student's Twitter account included several Tweets touting how wonderful Obamacare is.
"According to Akhshabi's personal page at the Georgia Tech site, he's 'interested in Internet evolution, evolutionary network modeling, and adaptive video streaming.' He forgot 'making improvised incendiary devices,'" Treacher quipped. "Why was he doing that? How did he burn himself so badly? Just goofing around?"
Where's Jack Bauer when you need him?
Jennifer Kabbany is associate editor of The College Fix.
Click HERE to Like The College Fix on Facebook / Follow us on Twitter – click HERE
IMAGE: Screenshot