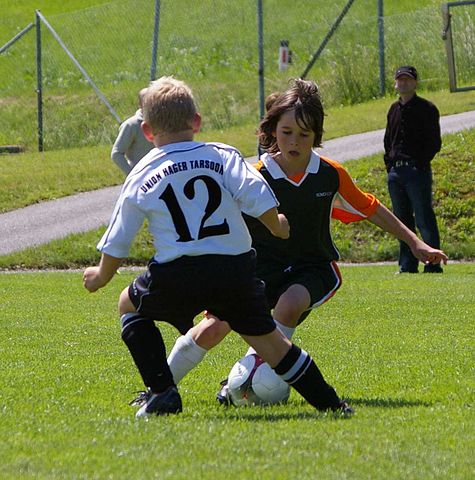 The New York Times reports that nearly 1 in 5 young boys in the U.S. has been diagnosed with attention deficit hyperactivity disorder.
Give me a break.
Anyone ever think that maybe boys, with their strong drive for physical activity, simply aren't made for sitting around at a desk all day?
Two thirds of those diagnosed are on some kind of medication, such as Ritalin or Adderall.
Something's wrong when we're drugging 15% of the young males in this country. We should be thinking about redesigning the educational experience to accommodate young boys' needs for more frequent physical activity, not sedating them with drugs so that they will sit in a drug-induced stupor throughout the long tedious (and often wasted hours) of a typical school day.
I'm sure these drugs benefit some kids. But, overall, the rush to diagnose millions of boys with a psychiatric disorder is a grave injustice in our culture.
Mind-altering medication should be a last resort. Far too many educators, doctors, and parents rush to give their kids medication for these so-called disorders, thinking they are doing good, when in fact what they are doing is stamping out the life of young boys, and trying to force them to fit into a sedentary classroom experience they simply aren't built for.
These are powerful drugs, which sometimes come with serious side effects such as addiction and anxiety. They are used far too indiscriminately. It's almost like we are using drugs to domesticate and feminize boys.
Young girls, on average, are better able to sit still and converse quietly for long periods of time. Primary education in America is tailor-made to fit young girls' natural proclivities. Good for them. But let's not try to fit all boys into that same box. Instead, why not look for ways to change the classroom experience in order to better accommodate boys' style of learning and boys' need for frequent physical activity?
Bottom Line: Doctors and parents need to stop medicating the life out of healthy and active young boys.
Nathan Harden is editor of The College Fix and author of the book, SEX & GOD AT YALE: porn, political correctness, and a good education gone bad.
Like The College Fix on Facebook. / Follow Nathan on Twitter @NathanHarden
(Image by Werner100359 / Wikimedia Commons)