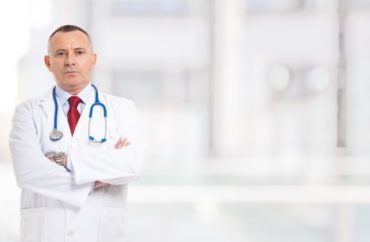 A recent investigative report details how some medical school professors today deny biological sex to avoid being called transphobic and become targets of campus cancel culture mobs.
An endocrinology professor at a top-tier med school in California, for example, apologized for saying "pregnant women," because it "implies that only women can get pregnant."
The investigative report from Katie Herzog is peppered with similar anecdotes and others that indicate not all med school students are taught how conditions present differently in males and females.
In light of this report, The College Fix emailed 83 professors at 22 medical schools across the country asking them to weigh in on the matter.
Only three replied that they believe medical professors continue to teach on the vast differences and needs between the two biological sexes.
Despite being offered anonymity, the rest — 80 med school professors — refused comment.
Most did not respond at all. Two directly declined to comment. One referred The College Fix to the campus public relations department, which failed to provide comment.
The College Fix had asked the medical professors whether the self-censorship is indeed happening — and why — as well as the implications for male and female medical treatment if students are not taught about male and female health differentials?
For the three willing to talk about it, they said it's not a trend that they are aware of.
"This does not sound credible to me as people are increasingly aware of sex differences in health and disease and the NIH has mandated that scientists study both sexes in preclinical studies," Leslie Leinwand, distinguished professor and chief scientific officer of the BioFrontiers Institute at the University of Colorado Boulder, told The College Fix.
Leinwand noted that while she is not a professor at the University of Colorado School of Medicine and only has an appointment there, she teaches students at the undergraduate campus in Boulder.
Susan Modesitt, professor of obstetrics and gynecology and director of the gynecologic oncology division at the University of Virginia, told The College Fix that the downplaying and denying of biological sex "hasn't been an issue" at UVA.
"Best of luck but [it] hasn't been an issue for us," Modesitt wrote. "I only teach at the medical school, residency and fellowship level … and our students have a phenomenal grasp of these nuanced and complex issues already."
William Gibbons, professor of obstetrics and gynecology and director of reproductive endocrinology and infertility at Baylor College of Medicine, suggested that there are reasons to learn the medical implications of biological sex, although he said he wasn't aware that biological sex was being denied by medical professors.
"I am not aware that we are downplaying genetic sex. While being understanding and accepting of all persons identifications, there are reasons to understand the medical influences that can relate to XX and XY that can affect health," Gibbons wrote.
One medical associate professor initially said she was willing to talk, regarding her experience of raising a transgender stepchild.
However, when asked if she would be willing to speak to whether medical school professors are increasingly downplaying and denying biological sex to avoid being policed by students, as well as discuss what possible implications such a trend could have on male and female medical treatment, she did not respond.
It may not be surprising that most of those contacted by The College Fix about this topic would remain silent, as those who do speak out come under fire for doing so.
After Harvard University lecturer Carole Hooven, a specialist in testosterone and sex differences, told Fox News she's seen the trend, she was quickly denounced as transphobic.
Earlier this month she told The Fix via email: "I see that more and more educators are changing language and even backing off of controversial topics not because they think it's the right thing to do as educators, but out of fear."
MORE: Med school professors deny biological sex to avoid being called transphobic
IMAGE: Minerva Studios
Like The College Fix on Facebook / Follow us on Twitter