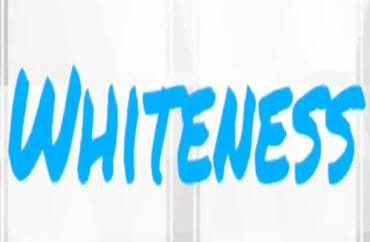 Missouri's small, private Webster University will be offering its (white-identifying) faculty and staff a chance to "witness their whiteness" beginning in August.
In conjunction with the local YMCA, which has been sponsoring "Witnessing Whiteness" events since 2011, Webster hopes to do its part in helping to "eliminate racism."
According to the event description, WW is about "white people voluntarily coming together to do work around racism in a supportive, non-threatening setting." It's also about "learning to speak about race and racism, exploring white privilege, and practicing allying with sisters and brothers of color."
The program is open to anyone who "identifies as white." (That leaves out Rachel Dolezal.)
WW draws upon the work of Mount Saint Mary's University's Shelly Tochluk and her book "Witnessing Whiteness: The Need to Talk About Race and How to Do It." Tochluk's experiences with race were shaped by her track and field days at UCLA.
The Webster University WW event page notes that "Witnessing Whiteness" looks to
–Create spaces where individuals who identify and experience the world as white persons can gain additional information, practice, scholarship and insight into creating a more just and equitable world;

–Invite participants into a community of other white people committed to positive change in their lives, workplace and region;

–Provide a loving and healing atmosphere to learn about and grow in understanding & skills in one of the most difficult topics in our country, race;

–Gain understanding of the intersections of race and systems;

–Encourage advocacy, collaboration, and strategies for change, while increasing knowledge;

–"Build knowledge, skills, capacities, and communities that support anti-racism practices" (Tochluk);

–Understand and practice interrupting racism, develop skills to act as agents of change
Other manifestations of Tochluk's programs include "Processing Whiteness" (Williams College) and "Unmasking Whiteness" (Tolchuk's own website). The "Witnessing Whiteness" program is even utilized at a pricey primary school in St. Louis (affiliated with Webster U.) where the race consciousness begins in pre-kindergarten. 
MORE: University offers 'Problematizing Whiteness' course
MORE: Notre Dame event: Whiteness is an 'oppressive political condition'
IMAGE: YouTube
Like The College Fix on Facebook / Follow us on Twitter