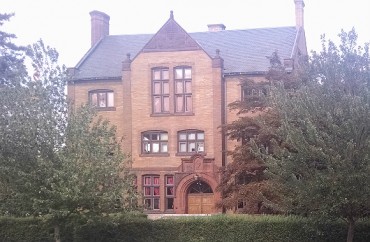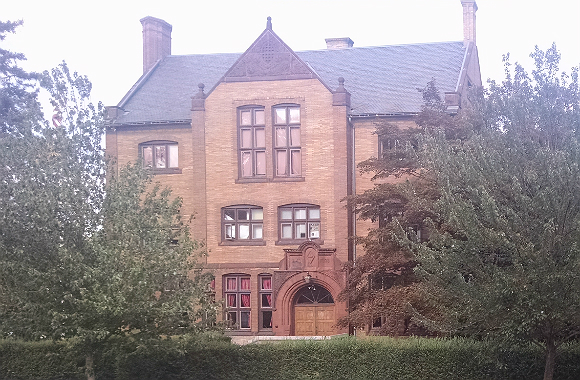 While he's been a friend to the embattled campus newspaper, Wesleyan University President Michael Roth has been an enemy to the fraternities.
His animus appears to be driven in part by desire for their valuable real estate.
The Wall Street Journal reports that emails between Roth and Joshua Boger, chairman of the board of trustees, "were subpoenaed and read in court" as part of a fraternity's lawsuit against the school's new coed policy for Greek life:
Some alumni questioned whether the coed policy was devised as a way for the administration to rid the school of fraternities indirectly and take their campus real estate.

Supporters of Delta Kappa Epsilon pointed to an email subpoenaed as part of the fraternity's litigation: "If we don't close the houses with the hopes of acquiring them, then we shouldn't go down this road at all," Mr. Roth wrote to Mr. Boger last year.
RELATED: Fraternity sues Wesleyan for coed mandate, calls it 'discrimination'
That seems like a pretty stark admission that Wesleyan knew the legal and financial risks of challenging the frats, and decided it was only worth it if it could get their houses in the end.
It would explain why the last remaining residential fraternity at Wesleyan, which went along with the coed push, lost its house after Wesleyan accused frat members of organizing "group purchases of narcotics" on "several occasions." The school never revealed what they were accused of buying, and the frat accused the school of depriving it of due process for the second time in a year.
As a result of the coed push Wesleyan has lost about 500 donors, though that only brings its donor list below 10,000, and the school claims it's seen "no discernible change in fraternity giving."
The Journal said the Delta Kappa Epsilon lawsuit is expected to go to trial next year.
RELATED: Wesleyan's last remaining fraternity accuses school of shutting it down on flimsy drug pretext
Like The College Fix on Facebook / Follow us on Twitter
IMAGE: Bryan Stascavage