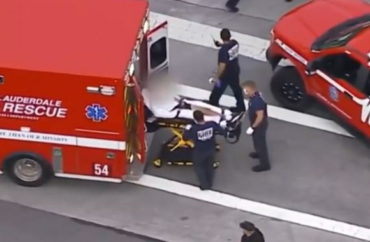 'There were multiple people in cardiac arrest in the front yard'
Several West Point cadets partying for spring break in Florida overdosed on fentanyl-laced cocaine over the weekend, promoting headlines across the nation and providing a powerful reminder about the modern dangers of dabbling with illicit drugs.
Two bystanders who performed CPR also went into cardiac arrest due to exposure to the synthetic opioid, which can be about 50 times stronger than heroin and 100 times stronger than morphine, according to several news reports.
The reality is today's street drugs can easily be laced with fentanyl, which is often manufactured in China or Mexico and then smuggled across the U.S. border.
"The opioid is sometimes inadvertently added to cocaine by cartels that are packaging both narcotics in the same place, but some traffickers intentionally add it to supplies to make their product more addictive and powerful," the New York Post reports.
Fort Lauderdale Fire Battalion Chief Stephen Gollan told reporters that the scene over the weekend was horrific: "There were multiple people in cardiac arrest in the front yard."
"These are healthy young adults, college students in the prime of their life," Gollan told reporters. "Getting this drug into their system, it's unknown what the recovery will be on the critical individual."
"We were able to get some of those individuals back, so their heart was beating again with the narcan," Gollan also said, reports ABC, adding police arrested a man whom authorities believe sold the drugs to the group.
Peter Canning, an EMS coordinator with UConn Health, told ABC it's "not that there are more people doing drugs today, but it's much more dangerous to do drugs."
"And that's because of fentanyl."
MORE: Survey finds spring breakers regret having random sex, boozing it up
IMAGE: ABC screenshot
Like The College Fix on Facebook / Follow us on Twitter