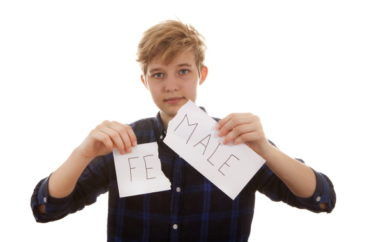 Earlier this year, a Gallup poll unveiled an unsurprising statistic – the percentage of Americans identifying as LGBTQ had spiked to 5.6 percent, up from 4.5 percent in 2017.
But the poll also included a surprising quirk: Americans identifying as "lesbian" had remained about the same, while those identifying as "bi" or "transgender" exploded.
This has led to a number of lesbian feminists decrying the loss of old-school lesbian culture. The theory, based on the Gallup numbers, is that young people who, in the past, would have identified as lesbians, are now coming out as nonbinary or transgender.
"As more masculine-bent women — lesbians, in particular — are transitioning to men, the lesbian community as a whole is shrinking," wrote feminist Aimee Anderson in her 2015 article "The Death of the Lesbian."
"With new gains, there is loss. I care about the extinction of an entire people: lesbians," Anderson wrote.
But West Virginia University humanities librarian Lynne Stahl (pictured), writing in The Washington Post, accused those worried about the loss of lesbian culture of "transphobia," accusing them of echoing racist argument techniques.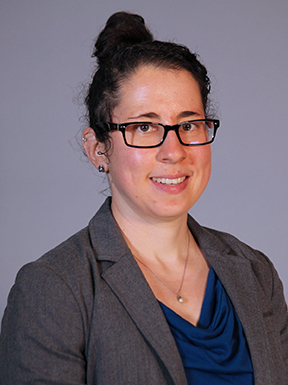 "As a lesbian researcher of tomboyism trained in queer theory, I find claims like these at once absurd and frightening," Stahl wrote. "Extinction anxieties have long fueled nationalist, fascist and white-supremacist movements and often beget eugenicist agendas."
"Lesbians face daily adversity on political and cultural fronts," added Stahl, "but attributing our fears to the growing trans population dangerously redirects attention from the institutions that actually harm us. Anti-trans groups are simply repurposing the rhetoric of extinction and contagion that drove 20th-century homophobia."
Stahl notes the contemporary notion that lesbians are being "seduced" into transmasculinity "similarly reflects a belief that individuals can think their way into trans identification and should therefore think their way out of it. In this view, that is, gender identity is 'just a phase' — a dismissal every LGBTQ person is sadly familiar with."
In large part, Stahl's essay is a refutation of a piece by Katie Herzog called "Where Have All the Lesbians Gone?" which sets up the trans-vs.-traditional lesbian dispute.
"For older lesbian activists, there is something deeply sad about generations of females who don't want to be lesbians or even women," Herzon wrote. "'What do we lose when lesbians disappear?,' one lesbian in her 70s told me. 'Everything. We lose our name. We lose our sense of self. We lose our ability to gather. And the more taboo it becomes, the less of our history gets told. In a millennium people will be saying, 'We heard about these creatures called lesbians.' They'll dig up our bones.' But the bones, of course, cannot talk."
Herzog continues:
When I came out in North Carolina in the early 2000s, the term "lesbian" was fading and "queer" was rapidly rising. Most of my peers saw lesbians as stodgy, old-fashioned, and uncool, whereas queers were hip, edgy, and inclusive. Yet "queer" is vague enough to mean nearly anything, so the label says less about your love life and more about your politics…

An academic in the Southeast, who asked to remain anonymous, told me that when she mentioned to a colleague that she's a lesbian, the colleague "reacted like I'd confessed to being a Confederate Lost-Causer. She told me that the term is outdated and problematic, and I shouldn't use it." So the lesbian keeps quiet about her identity: "It's like living in a second closet."

Not long ago, it would have been the Christian right stigmatizing homosexual women. Today, it's also from people who call themselves queer.
For example, in 2020, The College Fix reported on a transgender rights group at the University of Michigan that filed a bias complaint against a lesbian arts and crafts group called "Lez Get Crafty" for excluding transgender women.
"It is my belief that students should not be subjectified [sic] to discriminatory language of groups such as Lez Get Crafty," a student wrote in the complaint.
But Stahl argues it wouldn't matter if young people were trading in lesbianism for transgenderism.
"Misogyny and homophobia still exist, and both still harm all women and lesbians," Stahl wrote. "Advocacy for everyone who identifies within these groups is essential, including trans individuals who identify as lesbian or bisexual. Lesbians are not a species, and we feed existing racist, ableist and homophobic agendas when we invoke extinction."
Read Stahl's full piece here.
MORE: Transgender activists file bias report against lesbian crafting group
IMAGE: Sandra Van der Steen / Shutterstock
Like The College Fix on Facebook / Follow us on Twitter