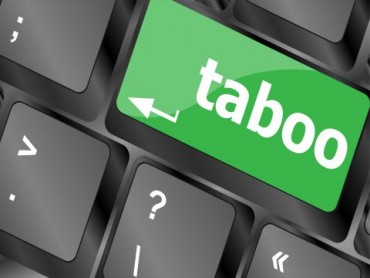 Just when you think the speech police can't get any nuttier, along comes Western University (London) and its "Language Awareness Campaign."
"The point of the campaign," as National Review's Katherine Timpf reports, is "to warn against using language with an 'inherently violent nature.'" But as the campaign's Facebook page demonstrates, you may be scratching your noggin at some of the examples.
For instance, one should not say "I was 'blind' to something" because, natch, it "ignores the experiences of differently abled individuals":
Referring to redheads as "gingers" is another no-no "because a unique hair colour does not make one inferior."
Am I alone in wondering exactly how there's an implication of inferiority in the term "ginger?"
I'm surprised "redhead" isn't on the list for a reason like "red is the color of 'stop,' so the implication is that people should 'stop using that hair color.'" Or something.
RELATED: 'Man Up,' 'Don't Be A Pussy' Labeled Offensive Language at Duke University
"Crazy" and "insane" are also off the market because their "colloquial use perpetuates harmful stigma."
Further, you shouldn't say "white washed" due to the presumption of "whiteness" being "tied to a certain set of behaviours":
This one is indeed interesting as any sort of "whiteness" — at least in the academic realm — is viewed as an inherently negative attribute. Since "white wash" is defined as "anything, as deceptive words or actions, used to cover up or gloss over faults, errors, or wrongdoings, or absolve a wrongdoer from blame," what's the big deal? Since when did universities care about how (straight) Caucasians feel?
And hey — is not white society often accused of "white washing" history to make its past "crimes" against humanity seem more … palatable?
RELATED: University Releases List of 'Words That Should Be Banned'
Then there's the term "freak." This is anathema due to it "reduc[ing] certain identities and encourag[ing] the perpetuation of violence."
I wonder why the NFL's Javon Kearse never had an issue with the word as it was his football nickname. Not to mention, perhaps London's DJs will now cease playing one of the most popular dance songs of all time:
Other taboo terms include:
"lame" — "assumes mental and physical inferiority"
"girl crush" — "neglects queer women's romantic feelings"
"that is so depressing" — "disregards magnitude of dealing with depression"
"victim" — use "survivor" in its place because it's "empowering"
"slaving away" — trivializes the "realities of being a slave"
"brown" — it "incorrectly homogenizes people of several nations."
A few thoughts in response:
Who even uses the term "lame" anymore to describe a physical handicap — oops, a "differently abled orientation?" The last time I heard it used that way was in a 1930s Three Stooges short.
How does "girl crush" overlook lesbians' romantic feelings? If anything, doesn't it affirm them — that homosexuality is socially acceptable now? (See also: "man crush.")
So, no bad news — even really bad news — cannot be referred to as "depressing?" Even if it makes one depressed?
Instead of "brown bag" should the product now be referred to as "bag of color?"
Western certainly isn't alone in this absurdity. Who remembers Duke University's similar campaign?
Like The College Fix on Facebook / Follow us on Twitter
IMAGES:  Shutterstock, Facebook screencaps